$5 Happy Hour at Ca' Del Sole
Ca' Del Sole's endless happy hour offers an affordable alternative to the hip gastropub.
The Sauce is as big a fan as anyone of Ventura Boulevard's many new-ish gastropubs and loves those fresh-and-fruity craft cocktails (known as umbrella drinks before they got a promotion). Still, we like to think these pricey libations are not the only option for single hopefuls doing the after-work hangout, trying to meet that special friend. With glamorous beverages ranging from $12 to $15, you'd better know it's The One on the first round because you can't afford to buy him/her another drink.
So why not try Toluca Lake's Ca' Del Sole? This old-school Venetian restaurant, opened in 1994, offers "happy hour all night long," 5 p.m. until closing, with a short list of $5 drinks that includes one red wine, one white wine and a passably refreshing red Sangria. Other wines by the glass are available at the regular menu price ($8 to $15).
But the real happy hour attraction is the $5 menu, including not-too-small portions of house specialties including polpette di granchio (crab cakes), fritti al tartufo (crispy fries infused with truffle oil), polpettini di carne (lovely meatballs in spicy red sauce), pepata di cozze (sautéed mussels) and other treats that taste as good as they sound in Italian. And they bring you delicious bread whether or not you plan to order dinner.
Besides offering fine mini-food, the restaurant—designed like a Venetian country inn—offers a warm, multigenerational atmosphere at happy hour, easily blending the raucous young crowd at the bar, groups of all sizes lingering over drinks at small outdoor tables and diners … a crowd that just might include grandparents and kids. This one's truly a mixer, Valley-style.
4100 Cahuenga Blvd., Toluca Lake, 818-985-4669
More Stories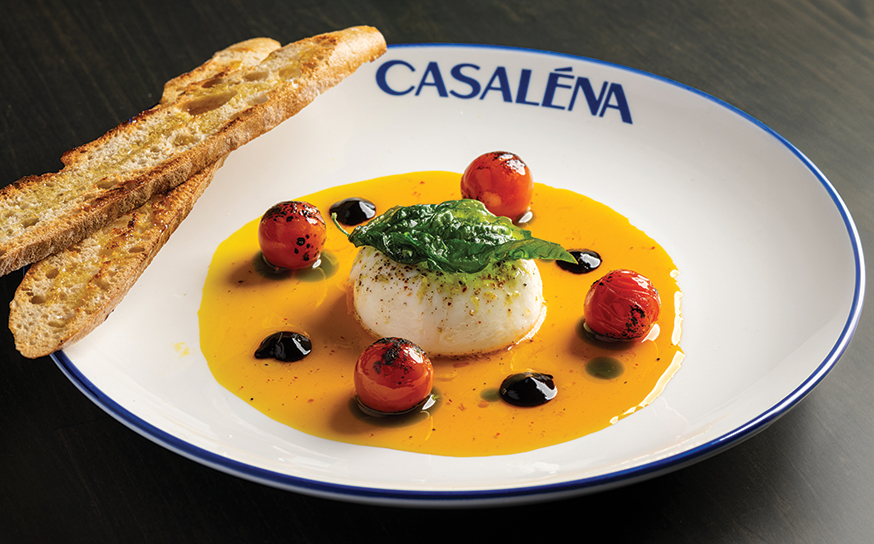 Join the Valley Community
Receive the latest stories, event invitations, local deals and other curated content from Ventura Blvd.
By clicking the subscribe button, I agree to receive occasional updates from Ventura Blvd.