5 New Imported Restaurants You Have To Try
While we're proud of the original Valley restaurants that launched in 2013, we're just as excited for the Los Angeles restaurants that opened up a new branch in our neighborhood […]
While we're proud of the original Valley restaurants that launched in 2013, we're just as excited for the Los Angeles restaurants that opened up a new branch in our neighborhood this past year. You may have been to the Sherman Oaks' The Local Peasant, but the Woodland Hills' build-out is not to be missed. And spots like Mendocino and Spitz simply feel like they belong in our neighborhood. Here are our five picks for new imported restaurants you have to check out in 2014.
The Sauce Scoop: The newest LA-homegrown success story to open a Studio City branch, Spitz's signature dish is the döner—a Turkish dish made with meat broiled on a rotating, vertical spit, then shaved off in slivers of slightly caramelized slices.
We recommend: The Street Cart Döner with a side of fried pita strips.
Bonus: 12 beers on tap, composed of local brews from Santa Barbara through San Diego
Our full review, here.
The Sauce Scoop: Lyfe Kitchen is a fast-casual joint featuring a calorie-conscious menu created by chef Art Smith (former personal chef to Oprah Winfrey) and chef Tal Ronnen (author of the New York Times Bestseller "The Conscious Cook").
We recommend: Art's Unfried Chicken.
Bonus: Troy Polamalu is a fan.
Our full review, here.
The Sauce Scoop: The popular sandwich shop and marketplace features an outdoor patio and firepit, as well as a wine and craft beer program.
We recommend: Kurobuta Pork Belly Banh Mi, as well as whatever seasonal sandwiches are on the menu.
Bonus: There's a kids table and chalkboard, so the little ones can get their art on.
Our full review, here.
The Sauce Scoop: Woodland Hills' 5 month-old gastropub, The Local Peasant, has a $2 million dollar build-out, an extensive craft beer and wine list, and the same menu that gained popularity with the locals at the original Sherman Oaks location.
We recommend: The Deviled Eggs.
Bonus: It's open until 2 am, 7 days a week.
Our full review, here.
GYORO GYORO IZAKAYA JAPONAISE:
The Sauce Scoop: A sophisticated Japanese eatery, Gyoro's menu reflects modern Tokyo with a focus on izakaya shared plates and a robata menu, where all things are skewered and grilled over charcoal.
We recommend: The Beef Tongue Stew; Pork Belly; Truffle Edamame.
Bonus: An outdoor patio with a fire pit that, get this, is open until 2 am on Fridays and Saturdays.
Our full review in the Sept/Oct issue, here.
More Stories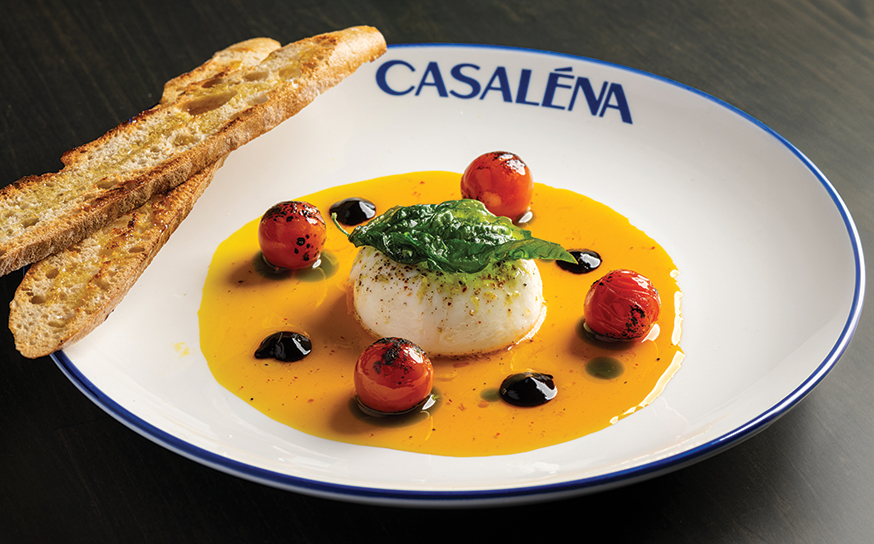 Join the Valley Community
Receive the latest stories, event invitations, local deals and other curated content from Ventura Blvd.
By clicking the subscribe button, I agree to receive occasional updates from Ventura Blvd.