99 Problems, but Thanksgiving Isn't One
Jay-Z said it best—there's a lot that can go wrong with Thanksgiving dinner. First you've got to figure out that whole basting thing. Then there are the countless sides. And […]
Jay-Z said it best—there's a lot that can go wrong with Thanksgiving dinner. First you've got to figure out that whole basting thing. Then there are the countless sides. And lastly, there are all those dirty pots and pans to clean. Luckily, we've found three places in the Valley that can alleviate your Thanksgiving stress. Whether you opt for Thanksgiving "to go" or decide to dine in, here are three spots that will allow you to keep calm and carry on.
SWEET BUTTER
Free-Range roasted turkey breast? Check. Whipped sweet potatoes with pecan streusel? Check. Roasted Brussels sprouts, glazed in balsamic and served with applewood bacon? Absolutely. Place an order with Sweet Butter for a full turkey dinner (serves 4 with leftovers, $130; serves 8, $210) or choose dishes, ala carte. Then impress your dinner guests by saying you cooked it yourself. We won't tell. Full menu, here.
Place pie orders by Thursday, November 21st, 4 pm. Place dinner orders by Tuesday, November 26th, 1 pm. Sweet Butter, 13824 Ventura Blvd, Sherman Oaks. (818) 788-8814.
PEASANT WINE BISTRO
Do you ever wish you could hire a professional chef to cook a private Thanksgiving dinner for you and your dinner guests, in the comfort of your home? Now is your chance to make that happen by booking Peasant Wine Bistro's chef, Marcel Vinson, along with restaurateur/sommelier, Greg Woodbury, who will customize wine pairings to your Thanksgiving dishes. Wouldn't you like to know what wine should be served with your herb stuffing? We'll toast to that.
Call Peasant Wine Bistro for prices. Peasant Wine Bistro, 19100 Ventura Blvd, Tarzana. (818) 708-7081.
BISTRO GARDEN
You know what was missing from last year's Thanksgiving dinner? That's right—live piano. Class it up this year with a reservation at Bistro Garden, and have the option of ordering filet mignon or Chilean Sea Bass instead of your traditional Turkey roast. The Studio City restaurant is also offering their Thanksgiving menu in take-away form, so you can order the meal to go, either in full or ala carte. Full menu, here.
Dinner seatings between 2 – 8 pm ($65/person) or call to place an order to go 24 hours in advance. Bistro Garden, 12950 Ventura Blvd, Studio City. (818) 501-0202.
More Stories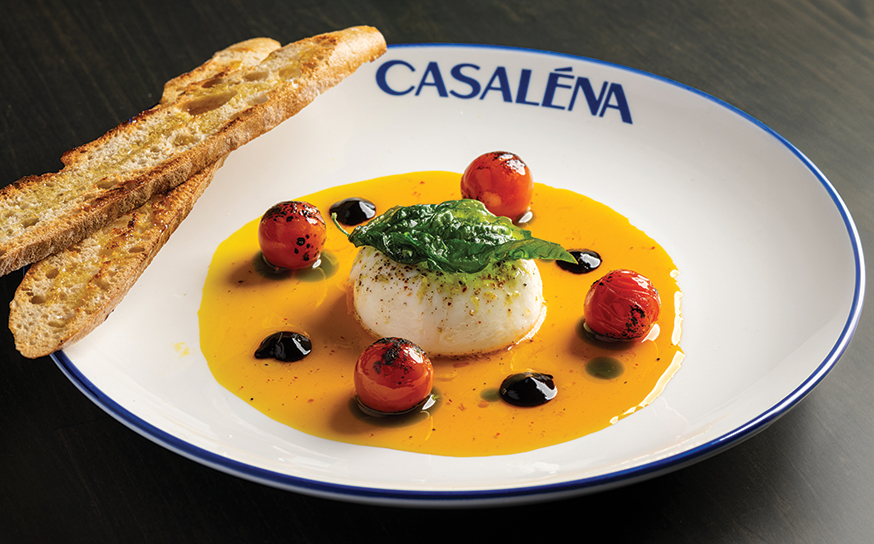 Join the Valley Community
Receive the latest stories, event invitations, local deals and other curated content from Ventura Blvd.
By clicking the subscribe button, I agree to receive occasional updates from Ventura Blvd.