Kopan Ramen Enriches Encino Soup Noodle Scene
Kopan Ramen 4 is an Encino izakaya that's part of a growing Japanese chain in Southern California, with branches in Fullerton, Burbank and Rowland Heights.
Kopan Ramen 4, part of a growing Japanese chain in Southern California, just opened an izakaya in Encino on May 1, building on the success of branches in Fullerton (noodle house), Burbank (tofu house) and Rowland Heights (izakaya). Mike C. and Jun L., who choose to keep their last names anonymous, took over an address that last held a Japanese restaurant called Dancing Wasabi.
The owners were inspired by the Japanese food they experienced in Kobe, Japan. They honored the city (and the area's famed beef) by naming their restaurant Kopan, with Ko referring to "Kobe" and Pan referring to the cooking vessel.
The space features a glass front, tan awning, cushioned banquettes, L-shaped bar, wood framed patio and wood tables. In a fun nod to the past, a cartoon mural of anthropomorphized dancing wasabi remains from the previous tenant.
They specialize in tonkotsu—pork broth that takes 16 hours to create, though they also do a veggie ramen with mushroom base. Spicy miso ramen isn't on the menu, but is always available with crunchy onion and garlic, green onion strings, soft chashu and nori. Kopan casts a wider net with dishes like sesame chicken, gyoza, sashimi and poke. Angry Hulk is the most popular specialty sushi roll, featuring spicy crabmeat, jalapeno, cucumber, shrimp tempura, topped with shrimp and guac.
17547 Ventura Blvd., Encino, 818-986-0014
More Stories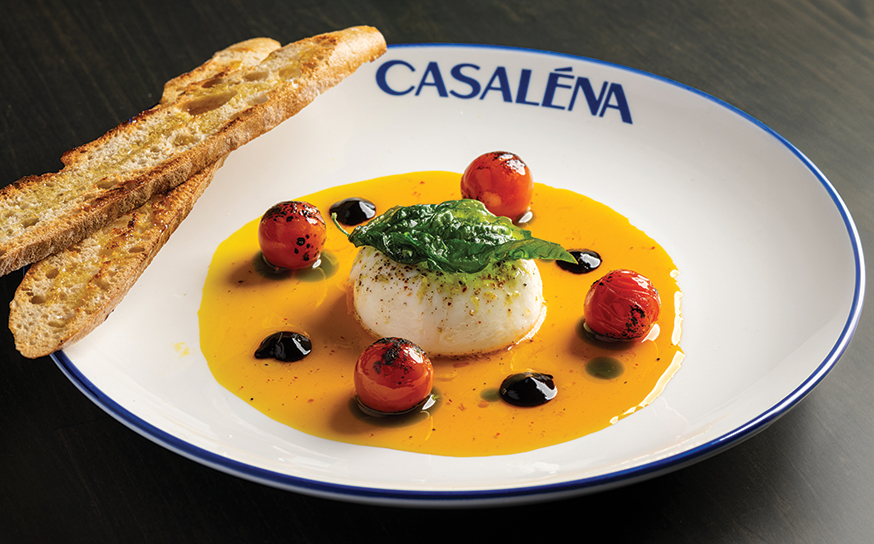 Join the Valley Community
Receive the latest stories, event invitations, local deals and other curated content from Ventura Blvd.
By clicking the subscribe button, I agree to receive occasional updates from Ventura Blvd.