A Surprise Combo for American Chocolate Week
BBQ and chocolate? Who knew? In celebration of American Chocolate Week (it's the third week in March, didn't you know?) through March 23, Wood Ranch BBQ will debut a Godiva […]
BBQ and chocolate? Who knew?
In celebration of American Chocolate Week (it's the third week in March, didn't you know?) through March 23, Wood Ranch BBQ will debut a Godiva chocolate martini, chocolate chile BBQ sauce, and black-and-white chocolate cheesecake.
The chocolate chile BBQ sauce was made especially for this sweet week and will be served as an accompaniment to various meat selections. Try it with the St. Louis ribs, Texas-style brisket or the tri-tip. It's a combination of spicy and sweet and contains Guittard 72% dark chocolate, a few types of chili, cumin, coriander and other spices, along with tomato, onion and garlic. A little goes a long way, so let your palate be the judge.
Also new is the cheesecake ($6.95)—a luscious dessert composed of Guittard 72% dark chocolate with an Oreo cookie crust and topped with whipped cream, chocolate shavings and a chocolate coin.
Along with the meal, what could be more decadent than a Godiva chocolate martini ($10)—Godiva Dark Chocolate Liqueur mixed with vodka and Bailey's Irish Cream?
Here's the recipe to try at home. Enjoy!
Godiva Chocolate Martini
1.25 ounces Godiva Dark
1.25 ounces dark crème de cacao
½ ounce well vodka
½ ounce Bailey's
½ ounce vanilla IO base
Shake 25 times. Make it fancy by swirling chocolate syrup in a martini glass before pouring the drink.
Visit Wood Ranch BBQ locally in Northridge, Agoura Hills and at The Grove. woodranch.com
More Stories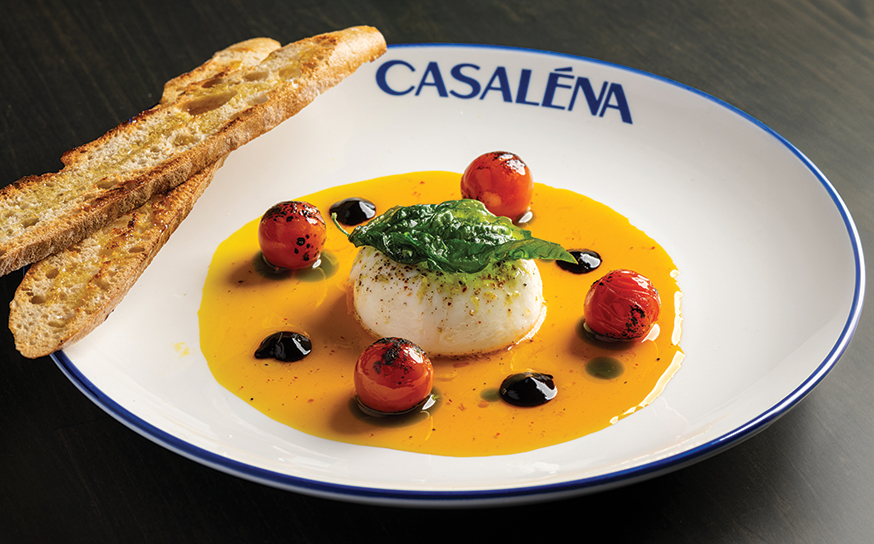 Join the Valley Community
Receive the latest stories, event invitations, local deals and other curated content from Ventura Blvd.
By clicking the subscribe button, I agree to receive occasional updates from Ventura Blvd.