Agua Cabana Brings Stylish Aguas Frescas to Northridge Fashion Center
Agua Cabana brings stylish aguas frescas, chillers and twisters to Northridge Fashion Center by way of Mexico City.
Not every mall fast food option has to be unhealthy or bland. Agua Cabana, the first California franchise from a fruit-focused Mexico City concept, recently debuted a vivid outpost on the second floor of Northridge Fashion Center.
A white counter hosts nine tubs of agua fresca, all made with fresh fruit: watermelon, mango, strawberry, pineapple, cucumber lime, strawberry lemonade, cantaloupe and strawberry milk. The base model is a whopping 32 ounces, and they'll gladly sell you higher volume.
Mango Twister is a standout item featuring mango agua fresca with fresh mango, chamoy sauce and Tajin spice, presented as a sweet-tart-spicy spiral. They also have mixed fruits available "picante" style with chamoy, tajin and lime; or "bionico" style with raisins, granola, coconut and condensed milk cream. Cabana chillers feature fruit sorbet with mango, chamoy, tajin and lime. The fruity choice is yours.
9301 Tampa Ave., Northridge, 818-860-2482
More Stories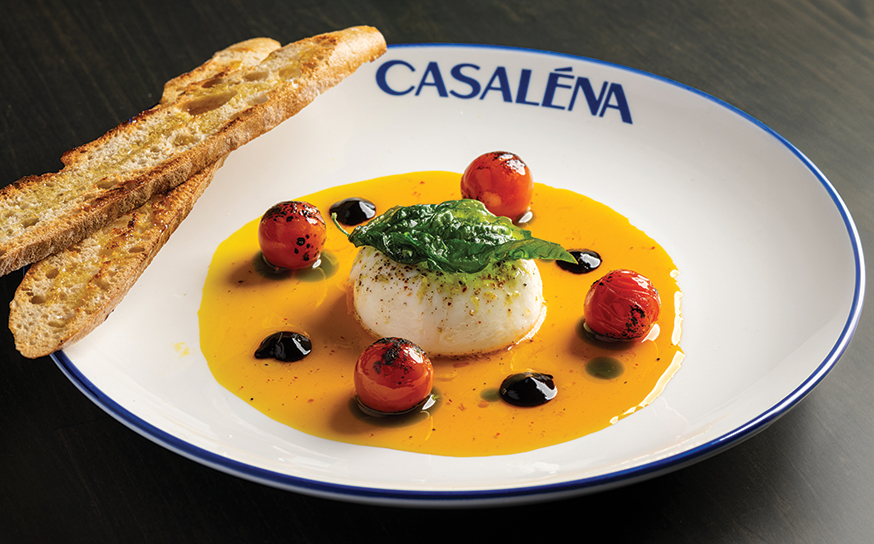 Join the Valley Community
Receive the latest stories, event invitations, local deals and other curated content from Ventura Blvd.
By clicking the subscribe button, I agree to receive occasional updates from Ventura Blvd.