Amarinyo Gelateria Builds on Israeli Vision in Van Nuys
Yogev Shiamo transferred his gelato skills from Israel to LA, opening Amarinyo Gelateria in a Van Nuys strip mall in 2015. He grew up in Israel and worked at a […]
Yogev Shiamo transferred his gelato skills from Israel to LA, opening Amarinyo Gelateria in a Van Nuys strip mall in 2015. He grew up in Israel and worked at a franchise of Aldo gelateria in the southern city of Beersheeba—one of three franchises run by his mother-in-law—before migrating with his wife to LA.
Amarinyo Gelateria is a play on the name for a regional Italian cherry (Amarena) combined with his nickname (Yo). Yogev and his mother-in-law debuted this glass-fronted shop in Van Nuys's freeway friendly Village Plaza, replacing a video game store. The interior touts canary yellow and blue walls, a mural of Venetian canals and gondoliers, and a handful of tables.
House-made gelato is available in house-made waffle cones, on waffles, in crepes, shakes or cups. Flavors include tart yogurt with blueberry sauce, guava, coffee and caramel with waffle cone shards.
Waffle Combo ($5.99) may be your best bet. An airy waffle with crispy edges comes topped with a big scoop of gelato (in my case, refreshing mint), two dollops of whipped cream, drizzles of chocolate sauce and maple syrup, and a dusting of powdered sugar.
15355 Sherman Way, Van Nuys, 818-778-0809
More Stories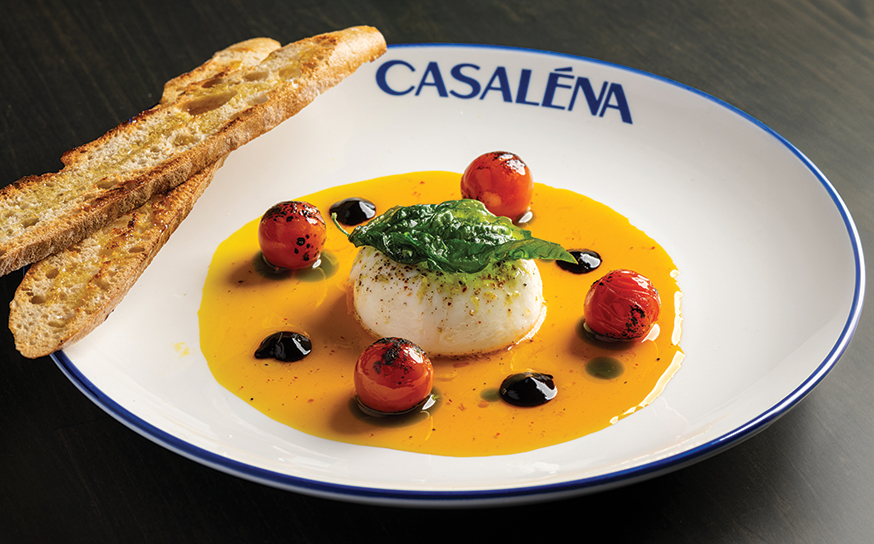 Join the Valley Community
Receive the latest stories, event invitations, local deals and other curated content from Ventura Blvd.
By clicking the subscribe button, I agree to receive occasional updates from Ventura Blvd.