Antonio's Hits the Big 6-0
Sixty years is a remarkable stretch for any restaurant. One of the Valley's oldest establishments, Antonio's Pizzeria, can trace its legacy to 1957, when Antonio Miceli opened his neighborhood Italian […]
Sixty years is a remarkable stretch for any restaurant. One of the Valley's oldest establishments, Antonio's Pizzeria, can trace its legacy to 1957, when Antonio Miceli opened his neighborhood Italian joint in Sherman Oaks. For the past three decades, "new" owners Alexandra Lunardon and brother Steven have carried on Antonio's traditions to a T. In celebration, they're offering a special meal.
The commemorative meal feeds two to four people, costs $19.57 and includes one large one-topping pizza, a plate of spaghetti and meatballs, a chopped salad and soft drinks. The deal is available August 21–24 from 5 p.m. until closing and August 25–26 from 11 a.m. to 4 p.m.
To mark the milestone, Antonio's Pizzeria has also bottled their locally famous Italian salad dressing, capturing Antonio's "secret recipe" for $4.95 a pop.   
What's the key to Antonio's Pizzeria staying power? Alexandra credits consistent quality, saying, "We don't have cookie-cutter recipes. Our food is full of flavor. We only compete with ourselves; we don't try to copy others. We don't have the corporate mentality of cut this, less of that, charge more. Everyone is part of the family."
Alexandra envisions another 60 years of business. To do so, they'll not only have to retain existing customers, the aforementioned members of her "family." She says, "I would love to get people in here that have been meaning to come in for years but don't." She also hopes to be considered "traditional trendy" instead of just plain old trendy.
13619 Ventura Blvd., Sherman Oaks, 818-788-1103
More Stories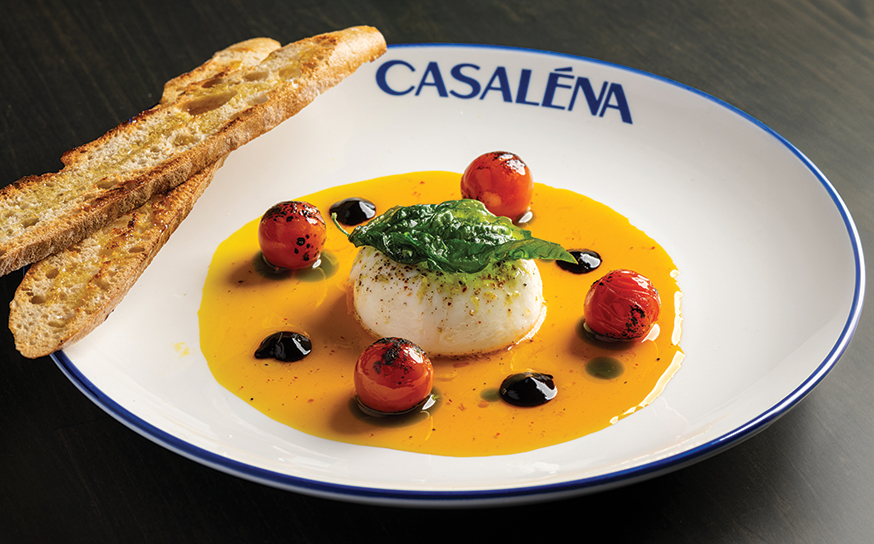 Join the Valley Community
Receive the latest stories, event invitations, local deals and other curated content from Ventura Blvd.
By clicking the subscribe button, I agree to receive occasional updates from Ventura Blvd.