B B Saara Serves a Delectable Beef Tongue Sandwich
If you're looking to eat at Grandma's place but don't have Grandma handy, head to B B Saara, a Persian restaurant located in back of Encino's Capri Plaza. B B […]
If you're looking to eat at Grandma's place but don't have Grandma handy, head to B B Saara, a Persian restaurant located in back of Encino's Capri Plaza. B B translates to Grandma from Farsi. Saara means place. Tehran native Moe Nourkhah opened in the summer of 2016 in a brick courtyard that also houses a Kosher sushi bar and izakaya.
B B Saara's menu features kabobs, Persian pizza and several appetizers, but Moe specializes in sandwiches served on bread baked in-house using a blend of Persian and American grains. Possible sandwich fillings include maghz (lamb brain), kuku sabzi (herbed egg patty), olvieh and mortadella. I'm sure you were wondering; yes, you can combine creamy lamb brains with tender beef tongue.
Tongue Sandwich ($8.95) is your best bet, featuring slabs of boiled and roasted beef tongue, crisp iceberg lettuce, tomato, mayo and pickle on a soft, toasted hoagie roll. Each sandwich comes with peppery mayo based cole slaw and pepperoncini, both fitting foils to the beef's richness.
15928 Ventura Blvd., Encino, 818-789-3778
More Stories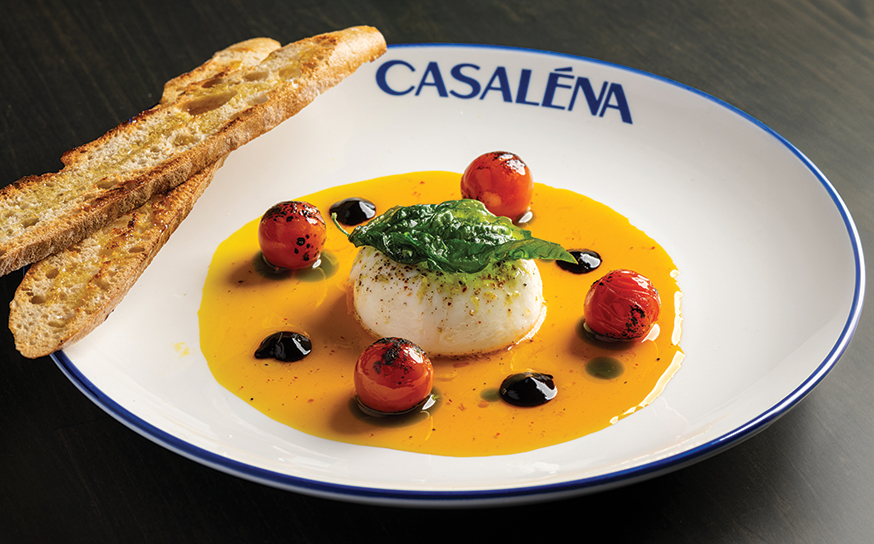 Join the Valley Community
Receive the latest stories, event invitations, local deals and other curated content from Ventura Blvd.
By clicking the subscribe button, I agree to receive occasional updates from Ventura Blvd.