Barrel-Aged Is Just the Beginning
When a restaurant has whiskey in the name, they better deliver serious booze … and Forman's Whiskey Tavern does. The Toluca Lake watering hole recently rolled out their own blend […]
When a restaurant has whiskey in the name, they better deliver serious booze … and Forman's Whiskey Tavern does. The Toluca Lake watering hole recently rolled out their own blend of Woodford Reserve barrel-aged whiskey.
Forman's GM Mark Sandstrom explained the process behind their unique, proprietary barrel, saying, "The Forman's Whiskey Tavern team wanted to select a whiskey profile that would stand on its own—neat, over a large ice sphere or as the centerpiece of a new specialty cocktail. Furthermore it was essential that our branded whiskey fit the Forman's Whiskey Tavern brand: woodsy and rustic, reminiscent of a huntsman's lodge."
A Woodford Reserve representative presented several flavor profiles from their rickhouse (barrel storage facility) as part of the selection and tasting process. Mark says, "We ultimately selected a whiskey possessing woodsy oak, light smoke and dark molasses characteristics." The American whiskey is also versatile enough to work in cocktails.
Beverage director Russ Neipp incorporated this whiskey into two cocktails. Ye Olde Rustic is a refreshing summertime sipper served in a Mason jar that combines lemon juice, honey, ginger syrup, muddled strawberries, rhubarb bitters, bourbon and a splash of soda. Strawberry and mint act as garnishes. As Mark says, "Molasses, dark chocolate and apple notes come out to play."
The Sequoia is a boozier beverage served in an old-fashioned cocktail glass with a large ice sphere and incorporates vanilla-infused angostura bitters, rosemary-infused simple syrup, Forman's Whiskey Reserve bourbon and rosemary sprig garnish. Mark says that in this case, the cocktail "showcases plenty of oak and smoke," with syrup and bitters rounding them out.
To accentuate the whiskey's "woodsy and rustic" characteristics, it helps to be in a setting where taxidermic animal horns and game birds line the walls. Just slide into a wood banquette, close your eyes, take a sip and imagine your escape.
10149 Riverside Dr., Toluca Lake, 818-760-6900
More Stories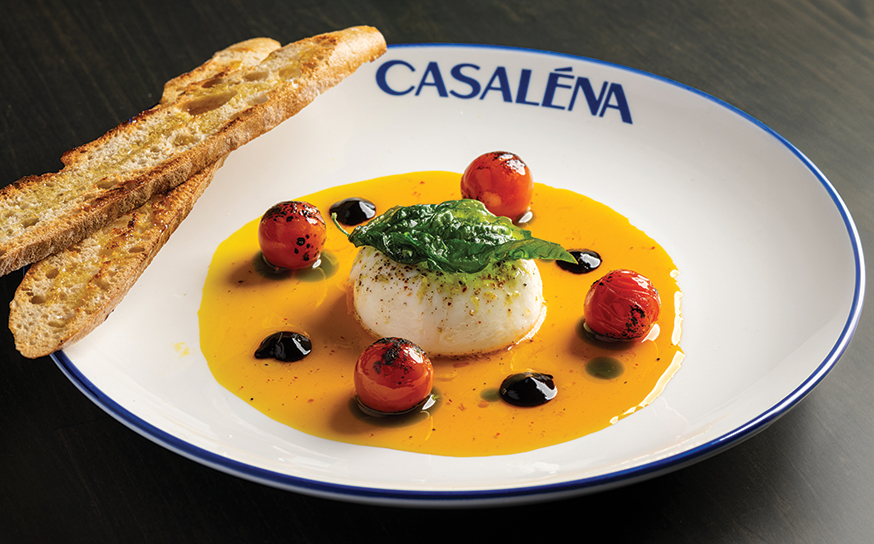 Join the Valley Community
Receive the latest stories, event invitations, local deals and other curated content from Ventura Blvd.
By clicking the subscribe button, I agree to receive occasional updates from Ventura Blvd.