Begin With Gin in Sherman Oaks
If you are a gin lover, be sure to check out SOCA for happy hour. From 5 to 6 p.m. each evening, the high-end restaurant is running a special menu […]
If you are a gin lover, be sure to check out SOCA for happy hour. From 5 to 6 p.m. each evening, the high-end restaurant is running a special menu at 15 bar seats that combines powerhouse small plates and six inventive gin and tonic cocktails.
Chef/owner Aaron Robins says, "The idea was to take what we do and shrink it down to some really explosive bites. We want people to say, 'If this is what they do at the bar, let's stay for dinner.'"
Gin and tonic, Spain's unofficial cocktail of record, enjoys six variations at SOCA. GM/partner Rory Snipes admits he wasn't initially sold on gin and tonic. "I thought it was all smoke and mirrors, but I started playing with them and it was awesome," he says. Rory geeked out on the different aromatics that gin can offer and developed six signature versions. SOCA's creative gin and tonic menu features six gins, Fever Tree tonics, and ingredients like kumquats, chocolate mint, lemongrass and pink peppercorn. 
Small plates cost $8 to $15 and include baked oysters with bacon herb crust and manchego; Korean king crab dumplings with chile sauce, citrus san bai su and punchy kimchi slaw; and shawarma sliders combining charmoula marinated beef and white bean hummus on house-made pita with tangy pistachio tzatziki. Crispy flatbread hosts molten manchego and fontina cheeses, crème fraiche, melted leeks, shimeji mushrooms and bacon cured at sister restaurant Boneyard Bistro. SOCA also has one of LA's best new lobster rolls, featuring sweet claw and tail meat with aji amarillo-lime aioli, pico de gallo and house-pickled jalapeño on a toasted, split-top brioche bun.
14015 Ventura Blvd., Sherman Oaks, 818-301-4300
More Stories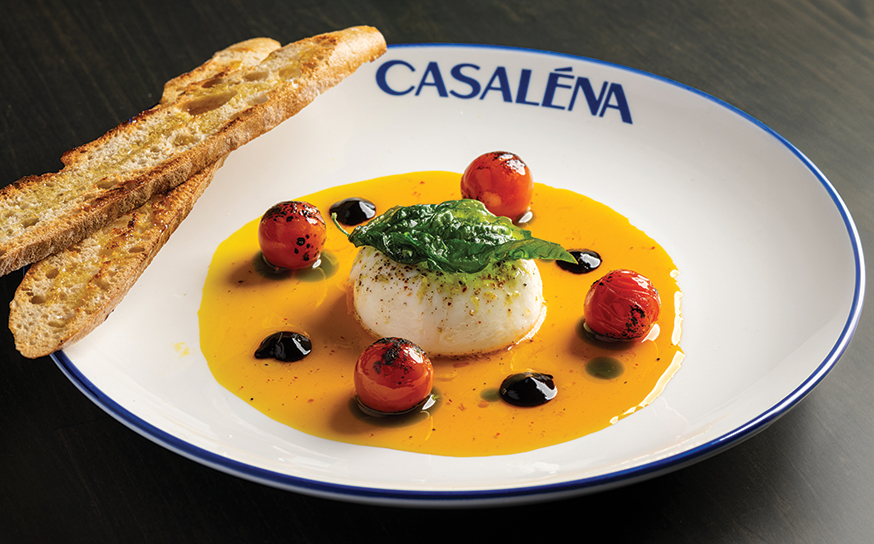 Join the Valley Community
Receive the latest stories, event invitations, local deals and other curated content from Ventura Blvd.
By clicking the subscribe button, I agree to receive occasional updates from Ventura Blvd.