Bobarrito Joins Sushi Burrito Trend in NoHo
To start 2017, a sushi burrito, bowl and boba concept called Bobarrito built on the success of food trucks in Los Angeles, Orange County and New York City by opening a […]
To start 2017, a sushi burrito, bowl and boba concept called Bobarrito built on the success of food trucks in Los Angeles, Orange County and New York City by opening a restaurant at the base of a mixed-use North Hollywood development called Muse.
The space features a copper panel and glass facade. Inside, a pink, white and grey color scheme extends to walls, counters, booths and standalone tables. Yes, they have a selfie wall where you can pose with a large bobarrito photo. Pop and rap music plays. Order from a customizable cafeteria line.
Key proteins consist of spicy ground tuna, salmon sashimi and ahi tuna poke. Possible formats include a sushi burrito, poke bowl or sushi taco in crunchy corn tortillas, along with unlimited toppings. Choose from unlimited toppings, sauces and methods of crunch.
We opted for a salmon poke bobarrito ($10) with steamed white rice, sliced Persian cucumbers, crunchy scallions, chile limon togarashi sauce and crunchy fried garlic, all wrapped in nori.
Boba—bursting tapioca balls—factor into beverages like iced tea, horchata, a cookies and cream smoothie, and green tea latte smoothie. If these drinks aren't sweet enough, supplement with chocolate, mango or green tea mocha.
5233 Vineland Ave., North Hollywood, 818-308-7452
More Stories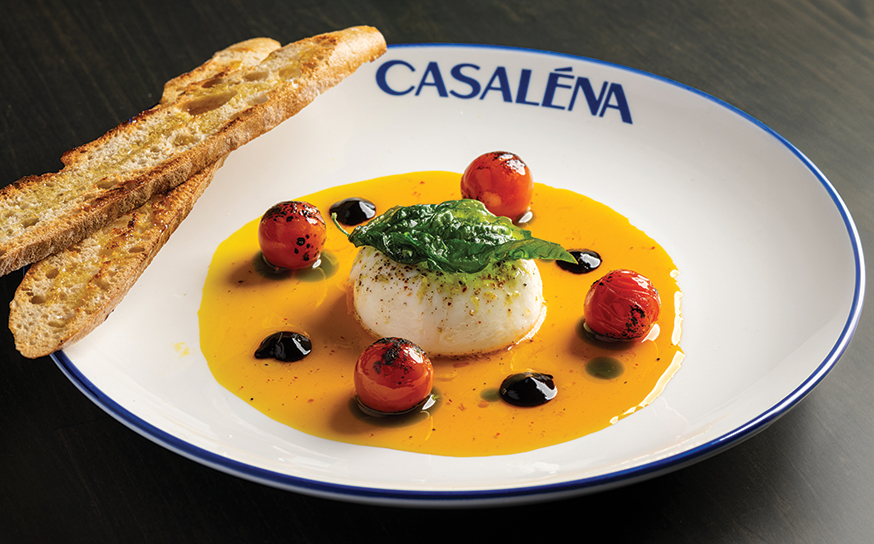 Join the Valley Community
Receive the latest stories, event invitations, local deals and other curated content from Ventura Blvd.
By clicking the subscribe button, I agree to receive occasional updates from Ventura Blvd.