Breadologie Bakery Gets Creative in Granada Hills
Charles Cherentin and wife Steffi Gutierrez are experienced pastry chefs who opened Breadologie Bakery in her hometown of Granada Hills, making bread and pastries.
As soon as you enter Breadologie Bakery, which debuted in April, the message is clear. On the floor a painted motto reads: "Your taste buds are going to get a schooling." That's a likely outcome, since pastry chefs and husband-and-wife team Steffi Gutierrez and Charles Cherentin take a rather unique approach to baking.
The space resides just beyond the entrance to Old Granada Village in a former Granada Hills massage parlor. The bakery's design is basic, with a wooden croissant sculpture on the wall, bench seating and a visually arresting counter display.
Charles and Steffi met at The Art Institute of California in Santa Monica, where he was her pastry teacher. Charles has been baking since 13 and is from Rennes, France. He was previously a pastry chef at Valley View Casino. Steffi was most recently a pastry chef at The St. Regis Monarch Beach in Dana Point. She grew up in Granada Hills, and they returned to her hometown to open Breadologie Bakery. Now she has former teachers as customers. Steffi says, "Growing up, I didn't realize how small the community is."
At Breadologie Bakery Charles handles bread, and Steffi tackles pastries. Charles says, "I do all the basics. She brings all the creative elements." His roster includes French, American and Filipino elements in a bread roster that includes sourdough boule, baguette, petit paves, pan de sal, honey whole wheat and pull-apart rolls.
Creative pastries include apricot pistachio, Oreo "cookies 'n' cream" and honey coffee croissants. Steffi's blood orange croissant features blood orange custard, blood orange glaze and candied blood orange. Other countertop creations include leek brioche tarts, sesame miso passion fruit pastry with croissant dough, miso caramel, passion fruit cream, passion fruit, coulis and sesame praline.
Ensaymada is inspired by Steffi's heritage. A basic version consists of brioche with butter and sugar topping. Breadologie also sells a souped-up version with creamed corn filling, corn crumb and shredded Cheddar.
If you're looking to counterbalance all the sweetness, Breadologie Bakery brews premium Verve coffee, which is roasted in Santa Cruz.
17517 Chatsworth St., Granada Hills, 818-488-1390
More Stories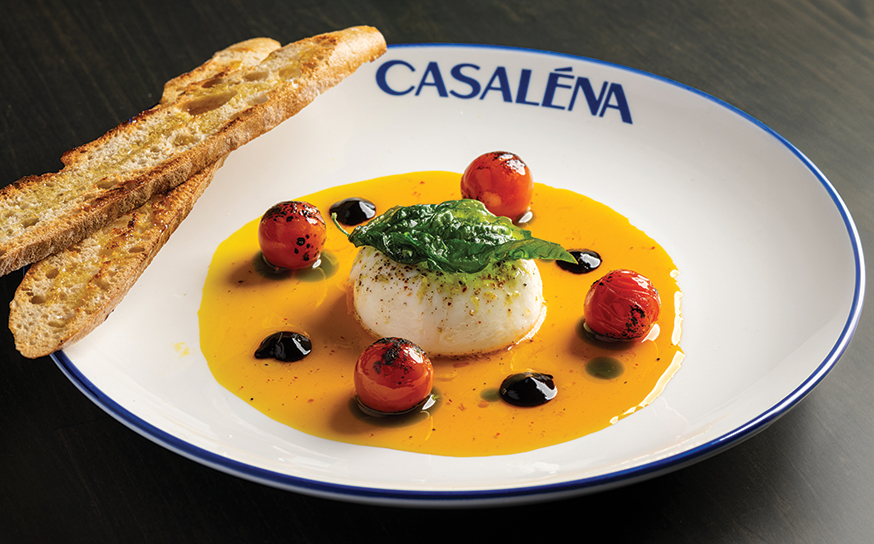 Join the Valley Community
Receive the latest stories, event invitations, local deals and other curated content from Ventura Blvd.
By clicking the subscribe button, I agree to receive occasional updates from Ventura Blvd.