Bun Me! Crafts Solid Banh Mi Sandwiches in Northridge
It  makes sense that California State University Northridge students would crave casual, high-value food. That seasonal, Olympic-sized customer pool, along with area residents and businesspeople, all benefit from places like Bun Me!, […]
It  makes sense that California State University Northridge students would crave casual, high-value food. That seasonal, Olympic-sized customer pool, along with area residents and businesspeople, all benefit from places like Bun Me!, a Vietnamese restaurant from Celeste Huynh and husband Keith that's specialized in banh mi sandwiches since 2012.
Bun Me! resides in a food-focused shopping plaza northwest of campus, sandwiched between PizzaRev and a beguiling business called Fresh Potato Factory. A glass front gives way to cream-and-orange colored walls, six wood two-tops indoors and two stainless steel tables out front. Menu items include bun bo hue, bo kho beef stew and spring rolls, but it's best to start with banh mi.
Michael Bao Huynh, 2003 Best Chef (New York Magazine), evidently consulted on the menu, which features toasted French rolls slathered with fresh mayo and piled with pickled carrots and daikon, cucumbers, cilantro, jalapeno—all traditional accompaniments. Lemongrass grilled chicken thighs were sizzling on the grill, so that was my protein choice, but you can also opt for thin-sliced steak, pork, tofu, mushrooms or a cold cut medley. Each sandwich costs less than $6 and comes wrapped in white butcher paper, bundled with a rubber band. Grab, go, chew and repeat.
9420 Reseda Blvd., Northridge, 818-993-0438
More Stories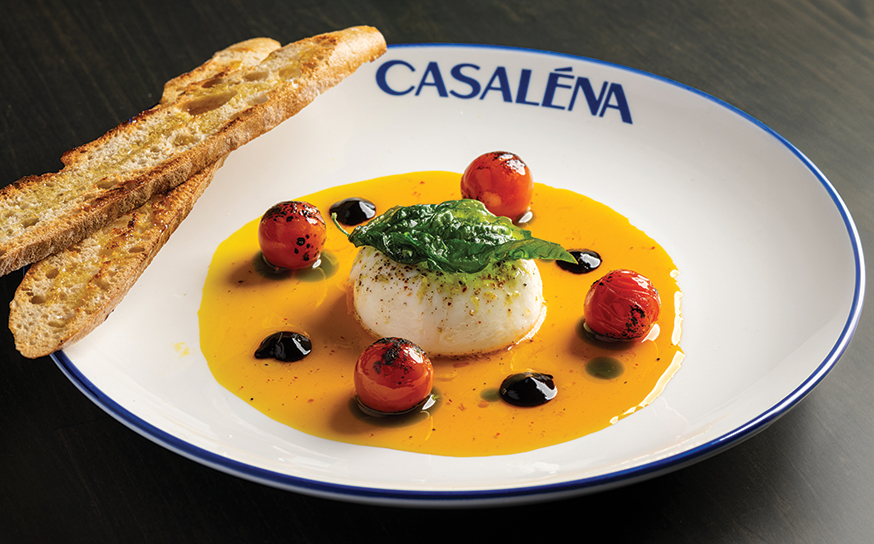 Join the Valley Community
Receive the latest stories, event invitations, local deals and other curated content from Ventura Blvd.
By clicking the subscribe button, I agree to receive occasional updates from Ventura Blvd.