Calm Wave in Sherman Oaks
Sherman Oaks hardly has a dearth of Japanese restaurants, but Sushi Sazanami is still a welcome addition. The eatery features a varied Japanese menu and some atypical pairing possibilities. Jimmy […]
Sherman Oaks hardly has a dearth of Japanese restaurants, but Sushi Sazanami is still a welcome addition. The eatery features a varied Japanese menu and some atypical pairing possibilities.
Jimmy Koshino originally hails from Kanazawa in Midwestern Japan and still remains a partner in nearby Sushi Don, which focuses on high-quality takeout fare. Sushi Sazanami—his latest project with new business partners Jayvee Regala and Zinnia Regala —displays higher ambitions, starting with décor that includes woven chandeliers, framed fish prints on the wall, plant accents and jazz playing. The name Sazanami translates from Japanese as "calm wave," and you'll feel desired effects.
Sushi is the first word in the restaurant's name, and you can get nigiri by the piece starring sea creatures like Spanish mackerel, red snapper and scallop, plus a handful of rolls. However, their hot and cold appetizers—as well as their "specialty" dishes—are the izakaya-like differentiators. Think yellowtail sashimi with garlic chile sauce, beef tongue stew, and tender butterflied chicken hearts brushed with soy and rock sugar teriyaki tare and grilled. Get the idea?
Jimmy has placed a strong focus on sake, white and red wine—a nod to three of his favorite beverages, with possible pairing menus geared toward each in the future. For now, 10 wines are available by the glass, plus cold and hot sake of various grades, beer, Hakutsuru plum wine, 10-year Graham's Port and Saracco Moscato D'Asti. 
12918 Riverside Dr., Sherman Oaks, 747-998-5244
Sushi Sazanami skillfully prepares chicken hearts.
More Stories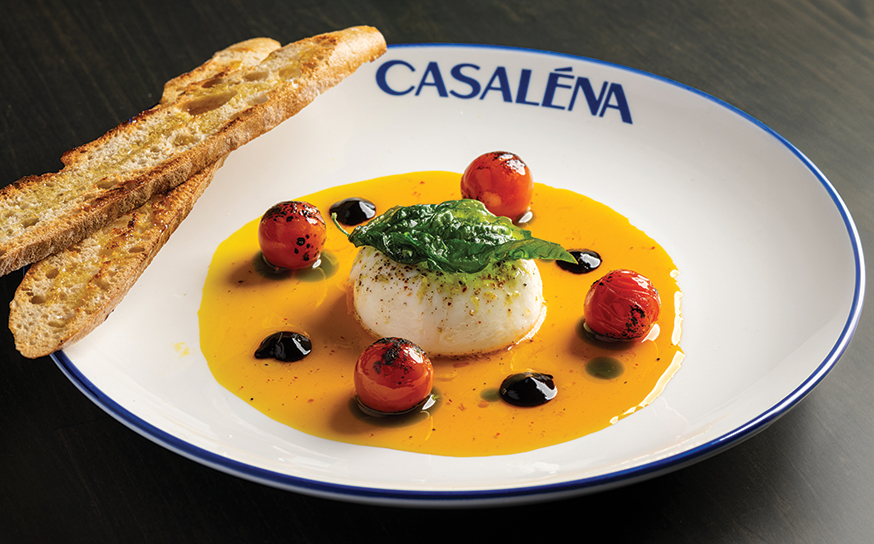 Join the Valley Community
Receive the latest stories, event invitations, local deals and other curated content from Ventura Blvd.
By clicking the subscribe button, I agree to receive occasional updates from Ventura Blvd.