Celebrate Valentine's Day in the Canyons
A short drive partially through a canyon may just prove to be the perfect, quick romantic getaway this Valentine's Day. Here are four canyon restaurants with different price points, cuisine and ambience—just halfway over the hill from Ventura […]
A short drive partially through a canyon may just prove to be the perfect, quick romantic getaway this Valentine's Day. Here are four canyon restaurants with different price points, cuisine and ambience—just halfway over the hill from Ventura Boulevard.
Malibu Canyon: Saddle Peak Lodge
It is Valentine's Day all weekend long at this rustic, historic lodge off Malibu Canyon. The regular menu will be offered along with a four-course prix-fixe on Friday and Sunday, but on the day of hearts only the prix-fixe will be offered—for $125 per person. The special menu includes an amuse of tomato soup followed by an appetizer choice of oysters, venison carpaccio or beet salad. Next is the mid-course with choice of oxtail ravioli, portabella mushroom soup with truffles and jumbo shrimp scampi. Entrée choices include pan-roasted Mediterranean sea bass, grilled elk tenderloin, wild mushroom risotto and grilled filet mignon. Sweet choices include Valrhona chocolate brownie, banana huckleberry bread pudding, olive oil cake with strawberries and lemon curd. 419 Cold Canyon Road, Calabasas, 818-222-3888
Topanga Canyon: Inn of the Seventh Ray
Often referred to as the most romantic restaurant in Los Angeles, this Topanga Canyon restaurant is set among the trees and next to a creek. The five-course menu, plus an amuse bouche, is $120; vegetarian, $110. Vegan, vegetarian, meat, fish and poultry choices (organic or sustainable), include crab toast, truffle risotto, prime filet mignon, poached salmon and a lover's plate that is meant to be shared. Top off your meal with a choice of desserts, including cayenne-infused chocolate cremeaux, vanilla panna cotta and goat cheese cheesecake or Be Still My Heart Vermont maple cheesecake. 128 Old Topanga Road, Topanga, 310-455-1311
Beverly Glen: Vibrato Grill Jazz
Renowned jazz performers and fine dining merge at this jazz supper club off Beverly Glen and Mulholland, conceived by Herb Alpert. There are two seatings (5:30 p.m. and 8:30 p.m.) featuring a three-course dinner and Champagne toast for $150 per person. Enjoy the soup du jour, followed by a choice of jumbo shrimp cocktail, calamari, beet salad with goat cheese or a farmers market salad with a citrus truffle dressing. Entrees (with sides) include petite filet mignon, double-cut lamb chops, prime rib, eggplant parmesan, plus chicken and salmon selections. Wrap it up with a choice of warm chocolate truffle cake, red velvet cake or Meyer lemon tart. Classically-trained jazz harpist Carol Allen will serenade the first seating, while award-winning vocalist Sherry Williams will follow with smooth jazz tunes. 2930 Beverly Glen Circle, Los Angeles, 310-474-9400
Laurel Canyon: Pace
Owner/chef Sandy Gendel is planning a special three-course dinner at his cozy and relaxed restaurant adjacent to The Country Store in Laurel Canyon. The price is $80 per person. Please call the restaurant for the menu, which focuses on organic, seasonal ingredients. 2100 Laurel Canyon Boulevard, Los Angeles, 323-654-8583
More Stories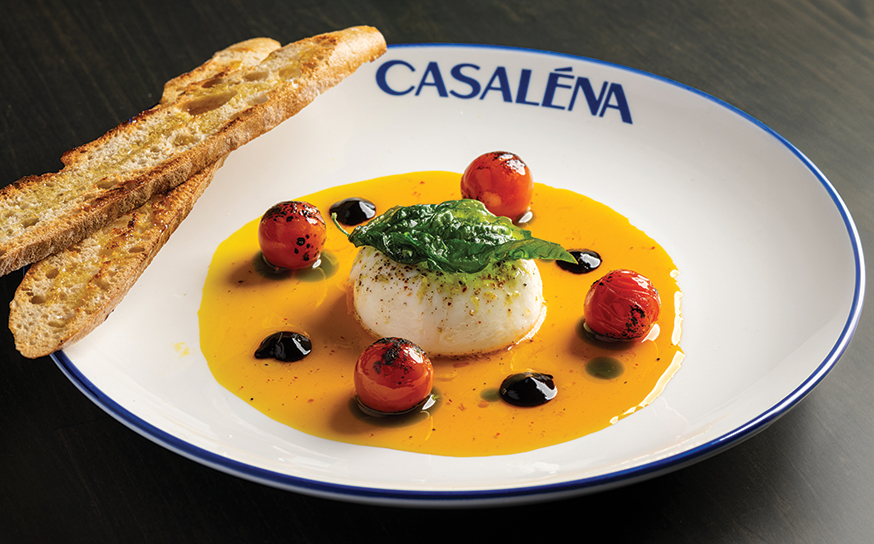 Join the Valley Community
Receive the latest stories, event invitations, local deals and other curated content from Ventura Blvd.
By clicking the subscribe button, I agree to receive occasional updates from Ventura Blvd.