Cellador Ales Brews Saisons and Sours in North Hills
Kevin and Sara Osborne founded Cellador Ales in a North Hills industrial park, ironically just down Roscoe Boulevard from a massive Budweiser plant. However, instead of brewing industrial lagers, the couple […]
Kevin and Sara Osborne founded Cellador Ales in a North Hills industrial park, ironically just down Roscoe Boulevard from a massive Budweiser plant. However, instead of brewing industrial lagers, the couple specializes in barrel-aged saisons and sour beers.
The brewery replaces a former porn studio. Now you'll just find a wood counter with red metal stools, a kegerator with four taps and a floor flooded with barrels holding beer brewed at MacLeod Ale Brewing Co. in Van Nuys. The Osbornes brew 15 barrels every two to four weeks at MacLeod and transfer the wort to their facility in huge plastic vessels to complete the brewing and aging process.
Leading up to Cellador Ales, Sara was a manager at Target. Kevin produced audio books but also worked stints at Stone Brewing Co. in Escondido and Golden Road Brewing in Atwater Village. "I just really loved making beer at home," he says. "We just decided to start planning it, started writing a business plan, really fell in love with the community and just wanted to do something. We really like doing this, so we went all in."
Cellador Ales doesn't brew any beers repeatedly, but they do rely on primary fermentation in barrel and mixed cultures. Kevin says, "It's all wild. They all have a bit of acidity, but not necessarily sour." Confuzzled is a recent release—a blended sour featuring pineapple, mango and guava purees. Before that, Restik was a dry-hopped, tart saison. Coming up, look for Firegold, a hoppy saison with oranges and orange peel, along with variations crafted with tangerines, blood oranges and kumquats. A blended saison will kick off a new series.
Many beers are inspired by Sara's trips to farmers' markets. She recently went to the market looking for pears, and since they weren't in season anymore left with cherimoyas, which will factor into a beer. They also plan to pair the same base beer with melons.
Their beer names come from a list of words and phrases that were mostly inspired by literature, philosophy and pop culture. "Firegold" comes from A Clockwork Orange and "doubleplusgood" is a George Orwell 1984 reference.
Their tasting room is typically open the first and third weekend every month, Friday through Sunday. You can also find bottles at Valley shops like Valley Beverage Company in Sherman Oaks, Vendome Toluca Lake and Green Jug Fine Wine & Spirits in Woodland Hills.
16745 Schoenborn St., North Hills
More Stories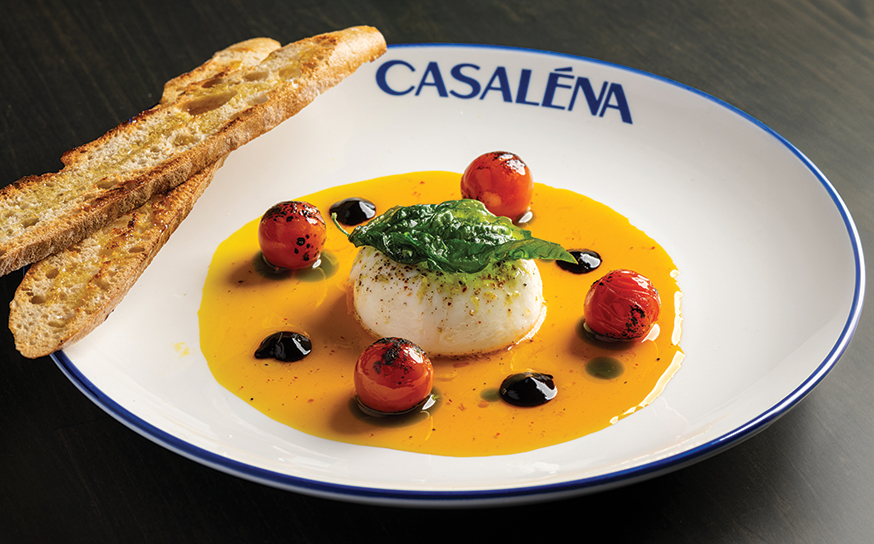 Join the Valley Community
Receive the latest stories, event invitations, local deals and other curated content from Ventura Blvd.
By clicking the subscribe button, I agree to receive occasional updates from Ventura Blvd.