Cheap Eats: Te Amo Tacos in Van Nuys
What: Te Amo Tacos is a clean and brightly painted taco stand in the epicenter of Van Nuys serving top-notch Mexican food with high-quality ingredients for a very reasonable price. Who: 20-year-old Josh Apple opened Te […]
What: Te Amo Tacos is a clean and brightly painted taco stand in the epicenter of Van Nuys serving top-notch Mexican food with high-quality ingredients for a very reasonable price.
Who: 20-year-old Josh Apple opened Te Amo last September. He was inspired by his stepmother, who was born and raised in Mexico. Josh, who is also a musician, always loved to cook, but it was being around his stepmother's authentic cooking that motivated him to develop a taqueria concept.
The Journey: Josh and his family traveled throughout Mexico experiencing different regional cuisines in places that ranged from roadside taco stands to established restaurants. With every bite they enjoyed, someone would inevitably say, "I love this"—the phrase that inspired the eatery's name.
The Place: This former shell of a dilapidated taco stand on Victory, just west of Van Nuys Boulevard, was completely renovated and cleaned up with bright yellow walls, decorated with fresh flowers in clay pottery, accented with red chairs and an overhang to shield the sun and rain. A drink machine carries sodas, including real Mexican Coca-Cola.
The Menu: It's much more than just a taco stand, with a menu that includes tortas, burritos, sopas, tostadas, flautas, taquitos and combo plates. Mariscos (seafood) and bistec (steak) set Te Amo apart from other tacos stands, with a selection of ceviche, fish filet, shrimp and top sirloin. Breakfast items include burrito, chilaquiles and huevos con jamon (eggs with ham). Everything is made fresh on the premises daily. All beef is high-quality "arrachera" made from marinated skirt steak. No freezers are used.
The Standouts: The enchiladas de mole (with chicken) is among the best I've tried in Los Angeles. It's made with a recipe from Xico, a small town in Veracruz, and combines a blend of chiles, spices and dried fruit. The result is a tangy, rich sauce with an edge of sweetness. The fish and shrimp tacos with chipotle cream are generously portioned and delicious. The pastor and carne asada meats are tender and perfectly seasoned. The ceviche de camaron is piled high with good-sized shrimp, as are the plates.
The Salsa: There are three varieties of salsa. Do your own taste-test. And don't forget the guacamole.
The Prices: Tacos start at $1.50. Most expensive are the shrimp and fish combo plates (with rice and beans) for $10.50.
The Deal: Taco Tuesday, of course—that means $1 tacos!
Te Amo Tacos, 14504 Victory Boulevard, Van Nuys, 818-787-8440
More Stories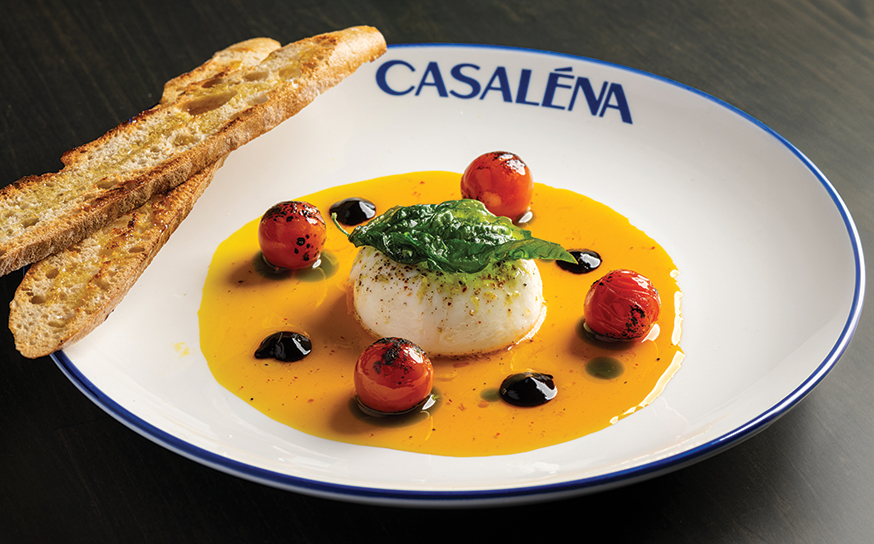 Join the Valley Community
Receive the latest stories, event invitations, local deals and other curated content from Ventura Blvd.
By clicking the subscribe button, I agree to receive occasional updates from Ventura Blvd.