Cheat Sheet: Mantee & The Fox and Hounds
We'll tell it like it is—if you're going to initiate a date, you better have a plan. Sure, spontaneity can be sexy, but really, that should come later in the […]
We'll tell it like it is—if you're going to initiate a date, you better have a plan. Sure, spontaneity can be sexy, but really, that should come later in the night. This is why we've created a cheat sheet for your next date night. Dinner. Drinks. And the third spot? That's where the spontaneity comes into play.
Dinner: Mantee Café
This Mediterranean café goes against everything you've learned about beauty—it's pretty on the inside but even prettier on the outside. Reserve a spot on the garden patio, under trees strewn with twinkling white lights, and order a bottle off the wine list (take it from us, nothing triggers seduction like a bottle of wine). You'll want to start with slices of baguette layered in soujuk sausage and crowned with a golden quail egg. Then move onto the eponymous dish, diamonds of beef-stuffed dumplings served in a lagoon of garlic yogurt sauce, then dusted in sumac and red pepper powder. A bonus? The entire meal won't cause you to cash out your 401K, even with that bottle of red.
Mantee Café, 10962 Ventura Blvd, Studio City, CA 91604.
Drinks: The Fox and Hounds
In a city that doesn't walk, we think it's pretty clutch to choose a post-dinner drinks spot that doesn't require you to move your car. Besides, what says romance more than a post-dinner stroll down the boulevard? Walk down to British pub The Fox and Hounds for a pint or a cold one from their full bar menu. On weekends you can enjoy the live music, or if your date night falls on a Monday or Wednesday, you can participate in trivia night. Any other night of the week you and your date can get into a round of darts. Cue the flirtatious competition.
The Fox and Hounds, 11100 Ventura Blvd, Studio City, CA 91604. (818) 763-7837.
More Stories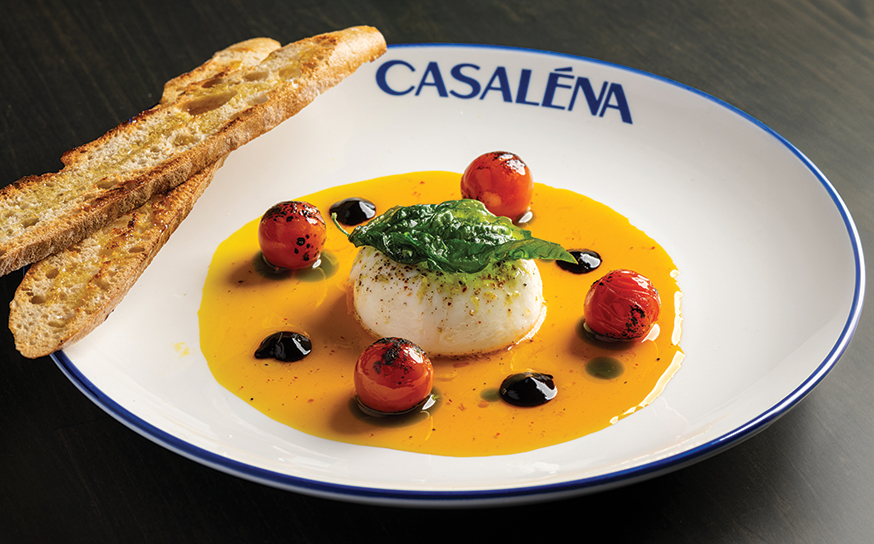 Join the Valley Community
Receive the latest stories, event invitations, local deals and other curated content from Ventura Blvd.
By clicking the subscribe button, I agree to receive occasional updates from Ventura Blvd.