A Chef Catch for Firefly
Firefly, a vine-covered, patio-focused Studio City institution that dates to 2002, just added seasoned executive chef Perry Pollaci. After stints at The Royce Wood-Fired Steakhouse, Church & State and Kendall's […]
Firefly, a vine-covered, patio-focused Studio City institution that dates to 2002, just added seasoned executive chef Perry Pollaci. After stints at The Royce Wood-Fired Steakhouse, Church & State and Kendall's Brasserie, the chef brings a creative, farm-to-table approach to Firefly.
While some restaurants source chefs through culinary agencies, Perry found this opportunity through a far more democratic medium: Craigslist. "Firefly has a long history of being one of the premier restaurants in the Valley so I was excited for the position," he reflects
Perry's cooking at The Royce Wood-Fired Steakhouse was higher end. He defines his cooking at Firefly as "more playful," adding, "I feel the menu gets to show off our range, and we get to showcase a lot of different cooking styles and techniques. I feel the menu is always evolving, so there is always something new to try." Pickling is just one new technique that he's exploring at Firefly, utilizing different seasonal fruits and vegetables.
Perry's initial salvo includes dishes like hamachi sashimi with tofu, hearts of palm and smoked honshimeji mushrooms; and grilled octopus with squid ink-glazed potatoes, Bordelaise, charred piquillo peppers, hummus and tapenade.
Considering his prowess with steak, it's no surprise to see different cuts on the Firefly menu. Expect tomahawk steak for two and filet mignon with smoked potato puree, broccolini and Bordelaise. He's even added house-made charcuterie to the meaty mix.
Coming up, Perry says to look out for a special Mother's Day brunch featuring pastries, smoothies and deviled eggs with caviar, in addition to standard brunch fare. He's also excited to launch an ever-evolving prix fixe menu ($59/person) that will change as the seasons and inspirations strike. With spring in full swing, diners will see dishes with peas, fava beans, asparagus, ramps, spring garlic and fiddlehead ferns.
11720 Ventura Blvd., Studio City, 818-762-1833
More Stories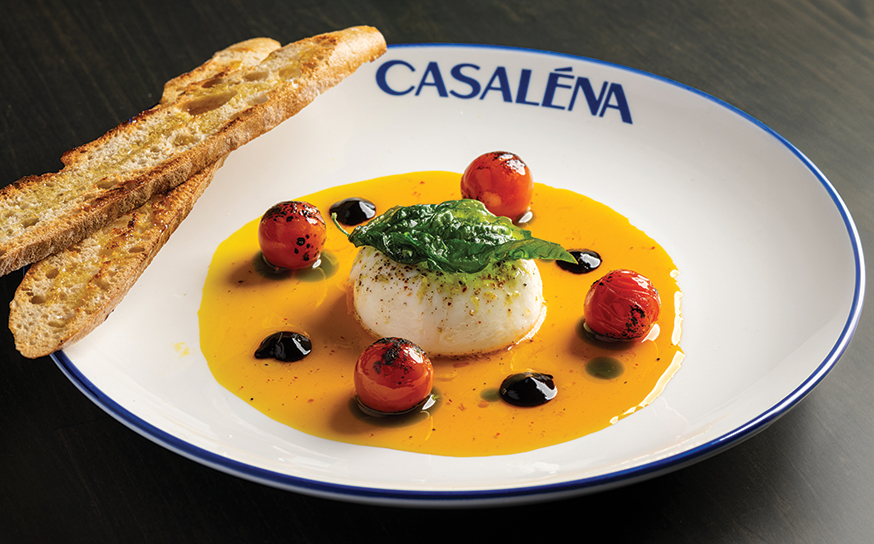 Join the Valley Community
Receive the latest stories, event invitations, local deals and other curated content from Ventura Blvd.
By clicking the subscribe button, I agree to receive occasional updates from Ventura Blvd.