C&M Cafe Sherman Oaks Expands Upon Original Vision
Kalissa Krejcik opens a second C&M Cafe in Sherman Oaks, adding brunch, beer, wine, a gourmet market and frozen yogurt.
Kalissa Krejcik is bringing C&M Cafe, her popular Palms breakfast and lunch café, over the hill to Sherman Oaks. She'll replace Mazzarino's, a longtime Valley favorite for pizza and red sauce Italian dishes. Kalissa will even make use of the remaining oven, and not just for pizza, when C&M Cafe debuts in Sherman Oaks on June 21.
C&M stands for Chicken and Monkey, Kalissa's two boys, who are "always hungry for adventure." Cartoon animals depict the boys in the restaurant's logo.
Kalissa feels the neighborhood has "the perfect demographic for my culinary vision." C&M Cafe Sherman Oaks will also add a brunch menu and a gourmet market and frozen yogurt room for "quick grab-and-goes, afternoon sweets and treats."
Expect a lot of overlap from Palms. Breakfast is served all day, including sandwiches, burritos and a Hungarian-style fried rice plate with paprika, pork belly, pesto and more called the Melting Pot that falls "in a class by itself" on the menu. Breakfast sandwiches range from a basic "eggsential" option to B.A.M.!, a cinnamon roll French toast sandwich with bacon, sausage, cream cheese, over-easy egg and maple syrup.
Lunch brings a few salads, but sandwiches are the main focus. Inventive sandwich names include Don't Let Your Meat Loaf with turkey meatloaf, Havarti, Dijon aioli and roughage on sourdough. What Abby Wants is a vegetarian combo of portabella mushrooms, alfalfa sprouts, avocado, oven-roasted tomato, pesto aioli, hummus and Swiss cheese on whole wheat bread.
A major bonus over the original location: Beer and wine are served. The beverage program also features New Frontier Coffee beverages, house ginger lemonade, fresh-squeezed OJ, cold-pressed "green goodness" juice and assorted soft drinks.
12924 Riverside Dr., Sherman Oaks, 818-788-5050
More Stories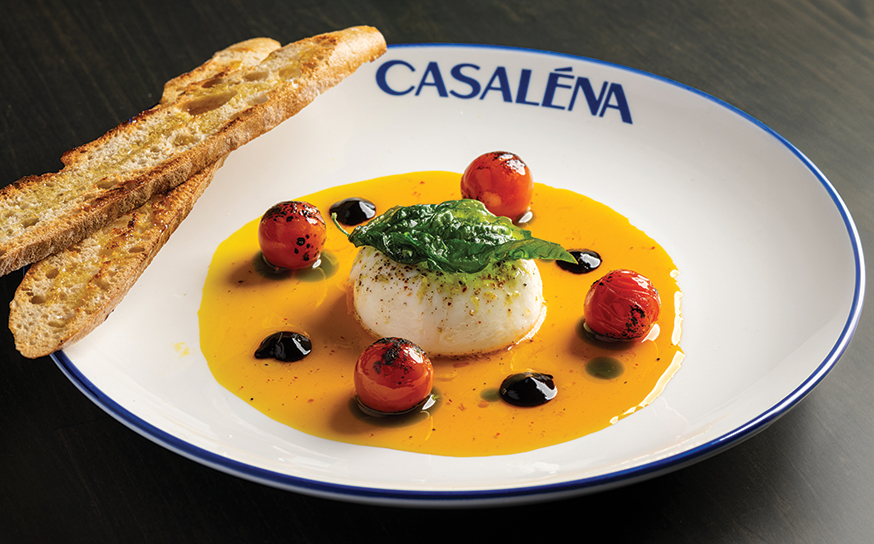 Join the Valley Community
Receive the latest stories, event invitations, local deals and other curated content from Ventura Blvd.
By clicking the subscribe button, I agree to receive occasional updates from Ventura Blvd.