Coffee For Breakfast Brings Venezuelan Flavors to NoHo
Coffee For Breakfast is an understatement at this tiny family-run restaurant that opened just before New Year's amidst North Hollywood's auto repair shops. Yes, their two-group Astra espresso machine produces plenty of […]
Coffee For Breakfast is an understatement at this tiny family-run restaurant that opened just before New Year's amidst North Hollywood's auto repair shops. Yes, their two-group Astra espresso machine produces plenty of coffee beverages, but Caracas natives Ana Frisina, father/chef Giuseppe Frisina, mother Jennay and sister-in-law Julie Frisina also offer a deep menu of Venezuelan comfort food.
The former home to Super Wings Mix now features decorative tile floors, red and tan walls, five wood tables, a flat-screen TV and a sign reminding customers to "follow your heart." They also feature handwritten affirmations on tabletop blackboards, including, "In order to be irreplaceable one must always be different." Also it's important to remember, "Tough times don't define you, they refine you."
Hearty Venezuelan breakfast comes with two arepas (griddled masa pancakes), black beans, eggs (any style), a choice of meat (beef or chicken) and a choice of cheese (shredded white cheddar or yellow cheddar slices). Omelettes, breakfast sandwiches, empanadas and cachapas (corn pancakes) are also in play. Pancakes and French toast are both pairable with either savory proteins or sweet toppings like chocolate chips, honey, cinnamon syrup and fresh fruit.
Lunch plates star proteins like pollo a la plancha, the shredded beef preparation known as pabellon Criollo and fully loaded burgers with either beef or chicken patties.
The family is rolling out traditional Venezuelan desserts. So far, they've introduced tres leches cake, slabs rooted in condensed milk, topped with whipped cream and dusted with cinnamon.
11482 Burbank Blvd., North Hollywood, 818-308-6516
More Stories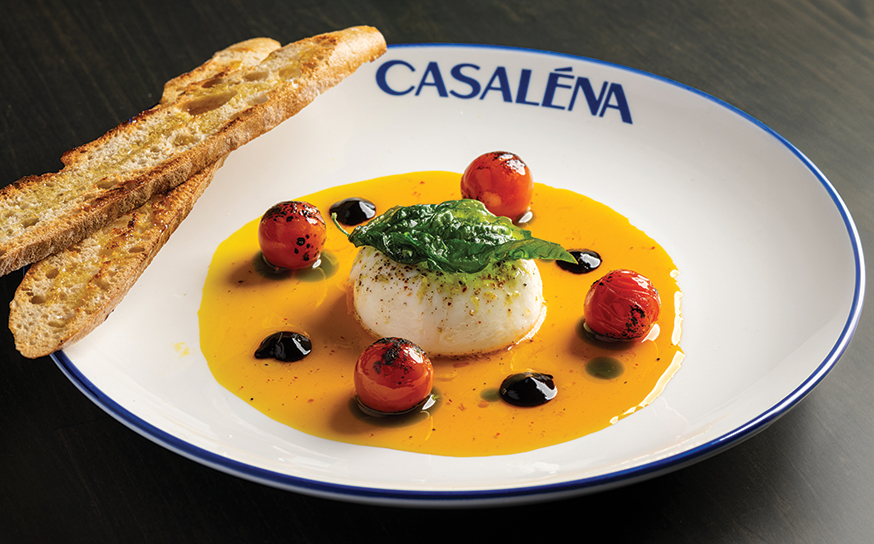 Join the Valley Community
Receive the latest stories, event invitations, local deals and other curated content from Ventura Blvd.
By clicking the subscribe button, I agree to receive occasional updates from Ventura Blvd.