Coming Soon: Cascabel in Toluca Lake
Top Chef season five alum Alex Eusebio and his wife, Sara Mann Eusebio, are putting the final touches on Cascabel, described as "an entirely fresh coastal Mexican dining experience." It […]
Top Chef season five alum Alex Eusebio and his wife, Sara Mann Eusebio, are putting the final touches on Cascabel, described as "an entirely fresh coastal Mexican dining experience." It is set to open mid-August. As mentioned in this column a couple of months ago, it replaces D'Cache Restaurant at 10717 Riverside Drive.
The Eusebios are updating the space, which was once a Spanish-style house, with an outdoor patio, a long wooden bar and an intimate, 74-seat dining room with dark wood floors, carved exposed beams, painted turquoise tables, a hand-laid tile fireplace and an open kitchen with large glass windows.
This is the second Toluca Lake venture for the couple, who opened Sweetsalt, an upscale café/bakery, in 2010. Cascabel offers a full dining experience with twists on traditional Latin cuisine, including a mix of land (braised short rib mole with corn pudding!) and sea dishes (lobster and caviar tacos!), plus a full menu of beer, wine, signature margaritas and other specialty cocktails.
More Stories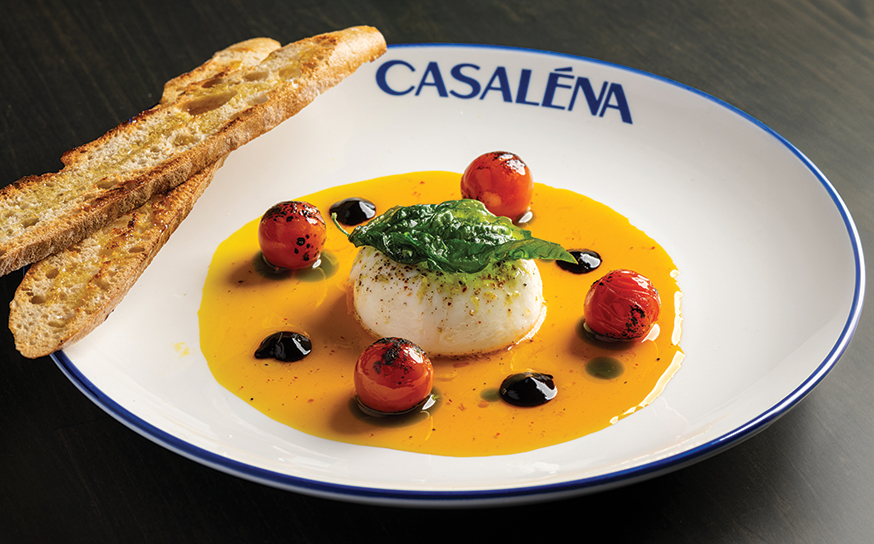 Join the Valley Community
Receive the latest stories, event invitations, local deals and other curated content from Ventura Blvd.
By clicking the subscribe button, I agree to receive occasional updates from Ventura Blvd.