Donny's Breakfast Spot and Cake Bash Debut in Sherman Oaks
To start February, Donny's Breakfast Spot and Cake Bash bakery took over the Amp Shop Bass Exchange in Sherman Oaks. LA native Donny Harrell learned to cook and bake from […]
To start February, Donny's Breakfast Spot and Cake Bash bakery took over the Amp Shop Bass Exchange in Sherman Oaks. LA native Donny Harrell learned to cook and bake from his grandmother. He previously ran Ms. K's soul food restaurant. Donny's Breakfast Spot is his latest venture.
The corner restaurant features white and brown walls, two standalone tables by the street, six cushioned stools at a cream colored counter, and three flat screen TVs.
Donny's Breakfast Spot is the rare restaurant where "Poly's big breakfast burrito" and a plate called "The Works" qualify as "Small Bites." Many breakfast dishes refer to people in Donny's life. For example, Lil Donny Jr Special pairs two waffles, eight chicken drumettes, three eggs and a Paris Sunrise (orange juice and lemonade). Vito's Special consists of catfish, salmon croquettes and Donny's breakfast potatoes. I opted for Mackey's Chicken & Waffles, a plate that pairs six chicken drumettes and one waffle with ramekins of melted butter and maple syrup. Make it rain for best results.
Lunch brings classic burgers with bacon, cheese and French fries. The menu touts a single salad, a house salad with lettuce, tomato, cucumber, hard-boiled egg and choice of dressing.
The Cake Bash counter includes guava cheesecake squares, Spanish shortbread cookies and quesitos (cheese rolls) with or without strawberry. Coffee and juice are also available. You can also order custom cakes and cupcakes with buttercream frosting.
13701 Ventura Blvd., Sherman Oaks, 818-510-0686
More Stories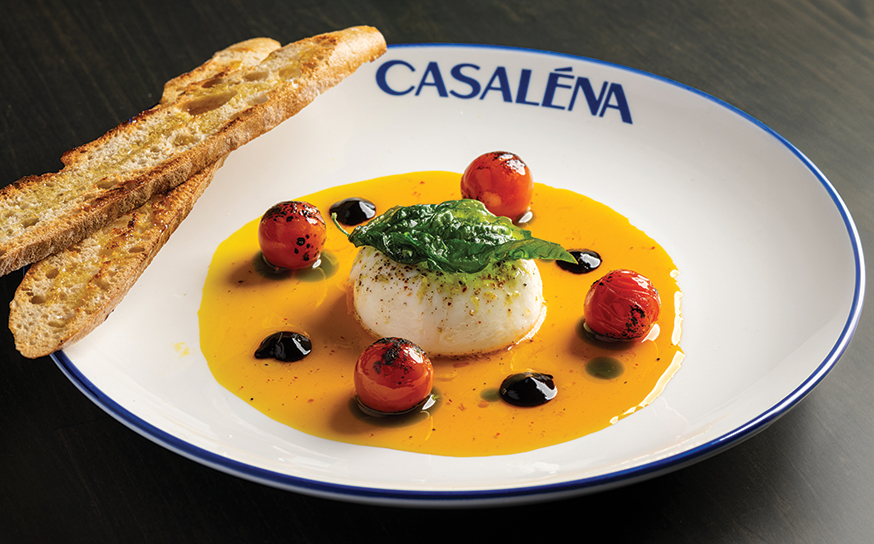 Join the Valley Community
Receive the latest stories, event invitations, local deals and other curated content from Ventura Blvd.
By clicking the subscribe button, I agree to receive occasional updates from Ventura Blvd.