Don't-Miss Dish: Tuning Fork Jerk Chicken
Tuning Fork has a great beer selection that might make it easy for patrons to overlook the food. While this gastropub by Joseph Kuras and Martin Heynen excels at burgers and wings, Chef Jay Bedassie […]
Tuning Fork has a great beer selection that might make it easy for patrons to overlook the food. While this gastropub by Joseph Kuras and Martin Heynen excels at burgers and wings, Chef Jay Bedassie has more hits in his repertoire—including jerk chicken.
Jay grew up in Montserrat, a "tiny speck on the map" in the Caribbean near Saint Kitts and Nevis that he considers an "instrumental part of my culinary journey." His upbringing is reflected in Tuning Fork's jerk chicken that stars on a dinner plate and lunch sandwich.
He utilizes a bold blend of indigenous spices and herbs that he grew to know on Montserrat: whole allspice or pimento berries, cinnamon and nutmeg. The spice blend joins scallions, garlic, fiery Scotch bonnet peppers, ginger, gluten-free soy sauce and fresh thyme to form his flavorful marinade. He prefers chicken legs for superior flavor. He lets the legs marinate for a minimum of 24 hours before grilling them and slow-braising the meat for one hour.
At dinner, Chef Jay's jerk chicken joins roasted sweet potato puree and garlic sautéed purple kale. I was a big fan of his lunchtime jerk chicken panini with sweet plantains, pickled jalapenos, sharp Provolone cheese, charred scallions and coriander on pressed sourdough. Each plate comes with jerk dipping jus and excellent house-made potato chips dusted with a choice of salt or rosemary.
If you don't like Jay's chicken, you just may be a jerk.
12051 Ventura Pl., Studio City, 818-623-0734
More Stories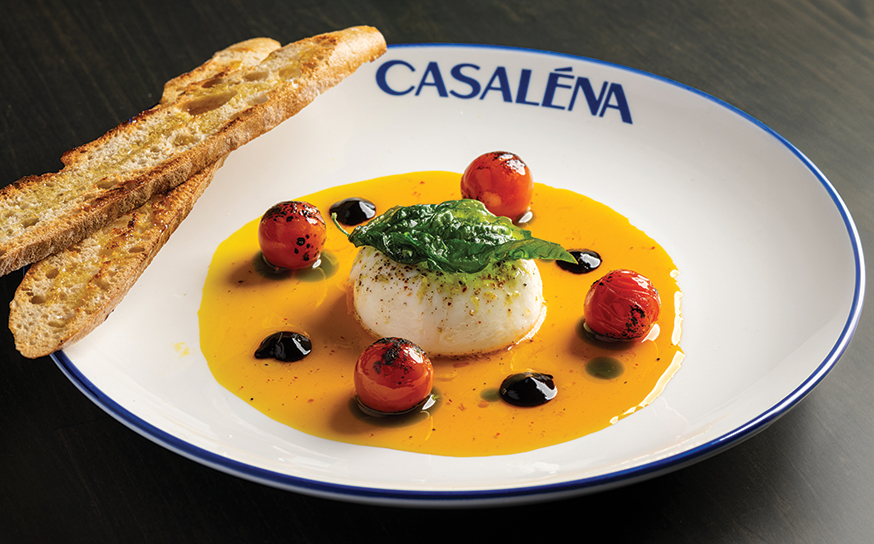 Join the Valley Community
Receive the latest stories, event invitations, local deals and other curated content from Ventura Blvd.
By clicking the subscribe button, I agree to receive occasional updates from Ventura Blvd.