Downtown Philly Cheese Steaks Add Comfort to Woodland Hills
Oscar Vazquez may not be from Philadelphia, but he's fully committed to the city's culinary cause at Downtown Philly Cheese Steaks. He opened a second branch across from Westfield Topanga mall […]
Oscar Vazquez may not be from Philadelphia, but he's fully committed to the city's culinary cause at Downtown Philly Cheese Steaks. He opened a second branch across from Westfield Topanga mall in October, building on the success of the Santa Clarita original, which he purchased in 2015. The concept now shares a strip mall with West Valley Dental, Hydro-Spa Outlet and C&C Pet Mart, to name just three neighbors. Just like in Santa Clarita, they showcase sandwiches, pizza and burgers.
The space contains grey and reclaimed wood walls, a model bike, speckled counter fronting an open kitchen, and two flat-screen TVs. An LED menu touts steak sandwiches, whole pizzas (no slices), char-burgers, hoagies and salads.
Cheese steaks come with choice of American, mozzarella or provolone cheeses, unless you prefer Cheez Whiz—Philly's favorite processed cheese product. Make it a hoagie with lettuce and tomato, a pizza steak with pizza sauce and mozzarella, add mushroom, or order a "downtown special" with bacon. All sandwiches come with a "special cut" of beef from Philly and grilled onions and/or peppers. Amoroso hearth-baked rolls are shipped from Philly in one size: 10 inches.
6551 Topanga Canyon Blvd., Woodland Hills, 818-564-4861
More Stories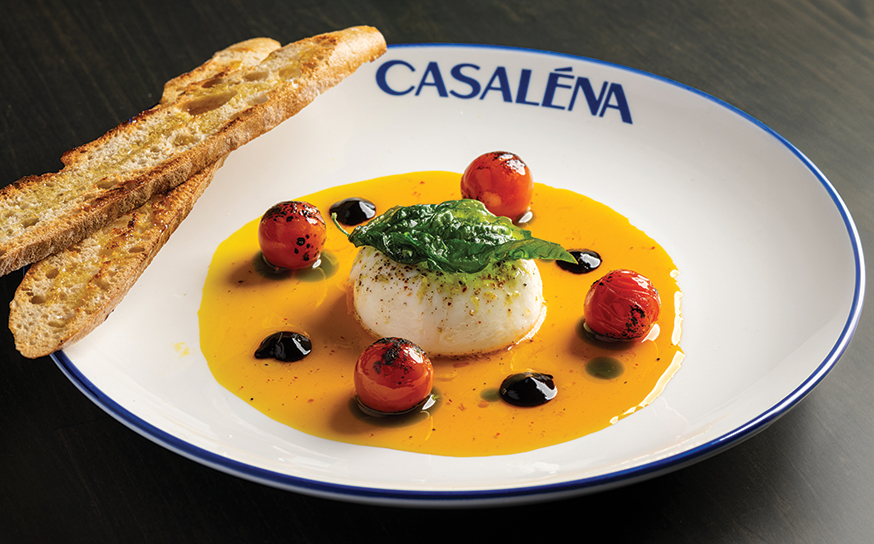 Join the Valley Community
Receive the latest stories, event invitations, local deals and other curated content from Ventura Blvd.
By clicking the subscribe button, I agree to receive occasional updates from Ventura Blvd.