Eat Like Neptune in Woodland Hills
Of all the seafood concepts in Southern California, The Boiling Crab just might be the most popular—and the most fun. Dada Ngo and Sinh Nguyen founded their Garden Grove-based business […]
Of all the seafood concepts in Southern California, The Boiling Crab just might be the most popular—and the most fun. Dada Ngo and Sinh Nguyen founded their Garden Grove-based business in 2004, and it draws lines out the door in neighborhoods like Alhambra and Koreatown. They've just opened their 19th Vietnamese-Cajun outpost in Woodland Hills.
Neptune, the Roman god of the sea, would no doubt enjoy The Boiling Crab. Blue crab, Dungeness crab, crawfish, shrimp, king crab legs, mussels and more are sold by the pound, served in plastic bags and dumped onto tables lined with white butcher paper.
Slather your seafood in a choice of four sauces: Ragin' Cajun, lemon pepper, garlic sauce or The Whole Sha-Bang: an incendiary mix of every sauce.
The final question diners need to answer: "How spicy can you go?" Select either non-spicy (plain 'n' simple), mild (just a kick), med (it's getting' HOT in here!) or XXX (I can't feel my mouth!).
The Boiling Crab's motto is "Eat with your hands," but servers will also provide a shell cracker, seafood spear and cutlery if you so desire. The seafood theme extends to décor in the brick-walled dining room, which includes decorative fishing poles and oars and a faux shark guarding the restrooms. Wash your hands … or else.
23397 Mulholland Dr., Woodland Hills, 747-900-8353
More Stories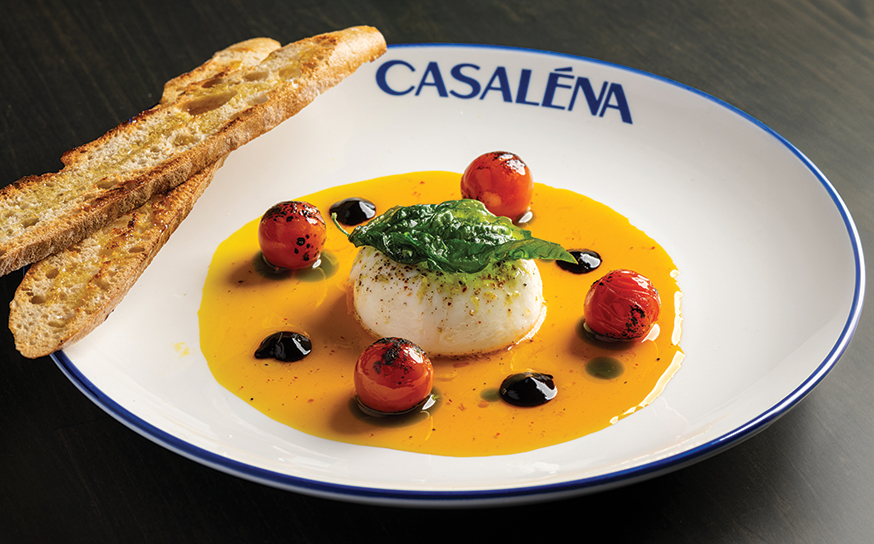 Join the Valley Community
Receive the latest stories, event invitations, local deals and other curated content from Ventura Blvd.
By clicking the subscribe button, I agree to receive occasional updates from Ventura Blvd.