Famous Label's Delicatessen Returns to Tarzana Plaza
Orlando Araujo was longtime chef at Label's Table in Woodland Hills, which recently closed, and helped to revive Famous Label's Delicatessen in Tarzana.
It's déja vu in Tarzana Plaza. The strip mall first housed Famous Label's Delicatessen & Restaurant in 1979 before it relocated to Woodland Hills and went by Label's Table for two decades. On August 1, longtime Label's Table chef Orlando Araujo helped revive Famous Label's Delicatessen & Restaurant, supplanting Joseph's Restaurant in the deli's original Tarzana Plaza space.
The space now features red and tan walls with photos of New York landmarks like the Statue of Liberty and Chrysler Building, black-and-white checked floors and white-clothed tables. The chef's son, Oscar Araujo, helps run front of house.
In true deli form, Famous Label's Delicatessen offers a menu that's dozens of dishes deep and spans seven pages. Breakfast is available all day and includes lox Benedict, a breakfast burrito, homemade cheese blintzes, matzo brie and "outrageous omelettes" like the Popeye with spinach, mushroom and Jack cheese.
Later in the day, grilled deli sandwiches include the Super Reuben with hot pastrami and corned beef stacked with Swiss cheese and sauerkraut on double-baked rye. Classic deli sandwiches star proteins like beef tongue, whitefish salad or chopped liver. Famous Label's Delicatessen also sells Triple Deckers if you're truly ravenous.
Other menu categories consist of wraps, burgers, salads and "early bird dinners" like Romanian marinated USDA Choice skirt steak, grilled liver and onions, and sweet and sour cabbage rolls. Any deli worth its salt also has a variety of soups, and Famous Label's Delicatessen ladles chicken matzo ball, kreplach and beef mushroom barley, to name just three pots.
19005 Ventura Blvd., Tarzana, 818-343-3195
More Stories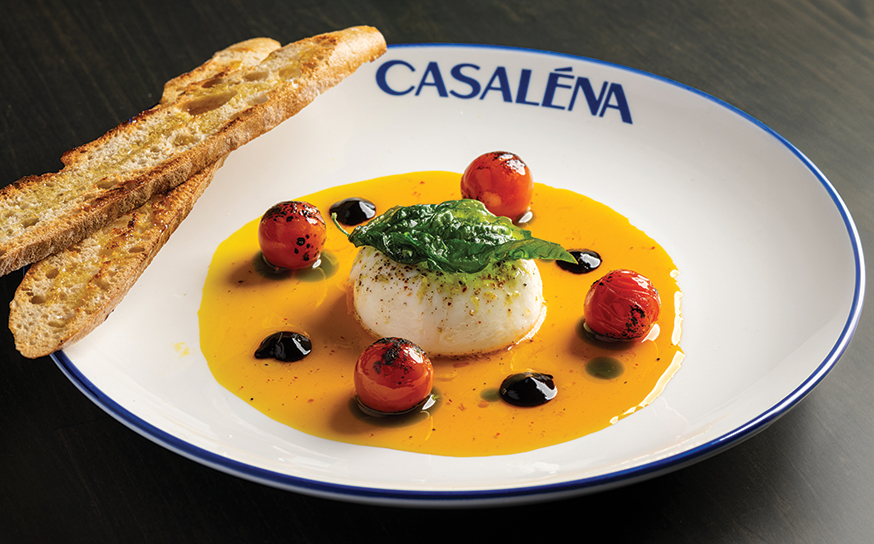 Join the Valley Community
Receive the latest stories, event invitations, local deals and other curated content from Ventura Blvd.
By clicking the subscribe button, I agree to receive occasional updates from Ventura Blvd.