Fatamorgana Brings Creative Gelato to Studio City
Maria Agnese Spagnuolo founded gelato-focused Fatamorgana  in Italy in 2003, focusing on natural ingredients, and is expanding her frozen concept to Studio City, opening next to Artisan Cheese Gallery late this […]
Maria Agnese Spagnuolo founded gelato-focused Fatamorgana  in Italy in 2003, focusing on natural ingredients, and is expanding her frozen concept to Studio City, opening next to Artisan Cheese Gallery late this spring.
Fatamorgana makes her gelato from scratch, avoiding bases, additives, thickeners, stabilizers, artificial colors and flavors. She pasteurizes milk in-house and simply adds water, cream, fruits, nuts, spices and herbs. She displays 64 flavors on a daily basis from a possible pool of 320 proprietary recipes, all designed to "explode in your mouth." Every scoop touts a low 6% to 8% fat content and is gluten-free.
Notable flavors include classic recipes like tiramisu and pistacchio di Bronte, plus more creative recipes like Thumbelina (walnuts, rose petals and violet flowers), "Pensiero" (pink grapefruit, ginger root, horseradish, caramelized lemon) and "Chocolate Kentucky" (chocolate with Kentucky tobacco infusion).
Gelato will appear in cups of four different sizes and gluten-free gelato wafer cones. Fatamorgana will also offer gelato flights, so customers can experience variety, and will pack horizontal rectangular containers of different sizes to go.
Why open in a former Studio City hair salon? Maria says, "Studio City is a community of Foodies!..Also, it is a strategic location for our business since it blends different kind of consumers: baby boomers, millennials, families with kids, singles, lots of people have offices in the area and the studios are nearby.  It is a high population density crossroad, and at the same time it is a nice, walkable neighborhood. Last but not least most people have an educated knowledge about health and want to keep their bodies in good shape! That's what we are all about: the 'Fatamorgana lifestyle': Mens sana in corpore sano said our Italian ancestors, or A healthy mind in a healthy body. We promote that saying with our products!"
Maria was fairly tight-lipped about the space and design but shared "the use of natural colors and materials." Since gelato production is the raison d'être, expect an exhibition gelato lab in plain view of customers.
12021 Ventura Blvd., Studio City
More Stories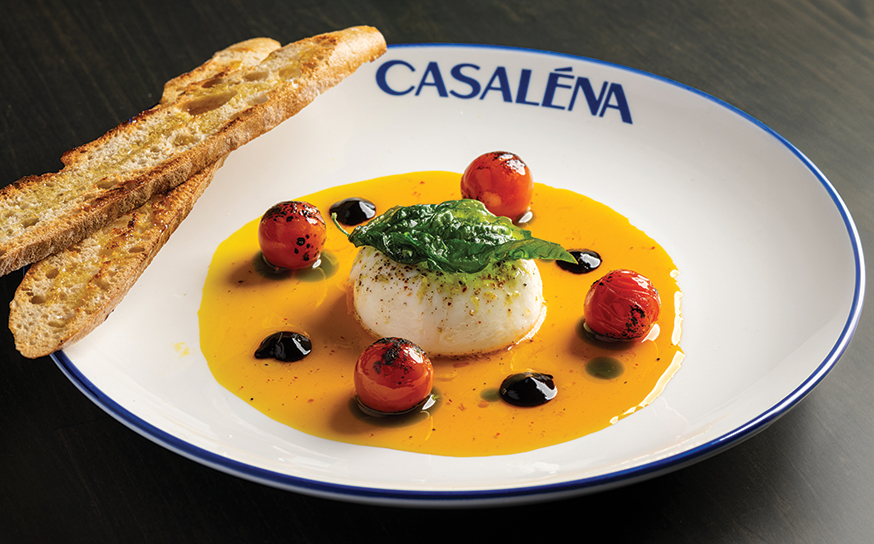 Join the Valley Community
Receive the latest stories, event invitations, local deals and other curated content from Ventura Blvd.
By clicking the subscribe button, I agree to receive occasional updates from Ventura Blvd.