Five Spots for Deviled Eggs in the 818
Deviled eggs are the classic comfort food. With the beginning of spring and just past Easter, there is no better time to celebrate them—or use leftover eggs. Just close your eyes and picture Donna Reed […]
Deviled eggs are the classic comfort food. With the beginning of spring and just past Easter, there is no better time to celebrate them—or use leftover eggs. Just close your eyes and picture Donna Reed or Harriet Nelson serving these old-school favorites to guests. Check out these five Valley restaurants that have each given retro eggs their own modern twist … or check out the recipe below.
Idle Hour: bacon and cracklin', $7
The Local Peasant: brown sugar-chili and applewood smoked bacon, $7
On the Thirty: apple-smoked bacon, habanero, Dijon and garlic crisps, $6
Peasant Wine Bistro: prosciutto di Parma, pesto olive oil and balsamic glaze, $7
Tipsy Cow: lemon, green onion and tarragon, $6
Try your hand at home with this easy recipe from local chef/caterer and cookbook author Gwen Kenneally of Back to the Kitchen Catering.
Deviled Eggs
12 hard-boiled eggs
1/2 cup mayonnaise
3 tablespoons Dijon mustard
3 tablespoons minced dill pickles
splash of vinegar
pinch of cayenne pepper
pinch of salt
optional: paprika and/or chopped chives
Peel eggs and very carefully slice eggs in half lengthwise, keeping the whites intact as much as possible. Place whites on tray, holes up. Drop yolks into a small mixing bowl and smash with a fork. Add remaining ingredients and mix with fork until smooth. You can fill the egg whites by using a small spoon or a pastry bag. Sprinkle with paprika or chopped chives for a little color, and serve or refrigerate. Serves 6.
More Stories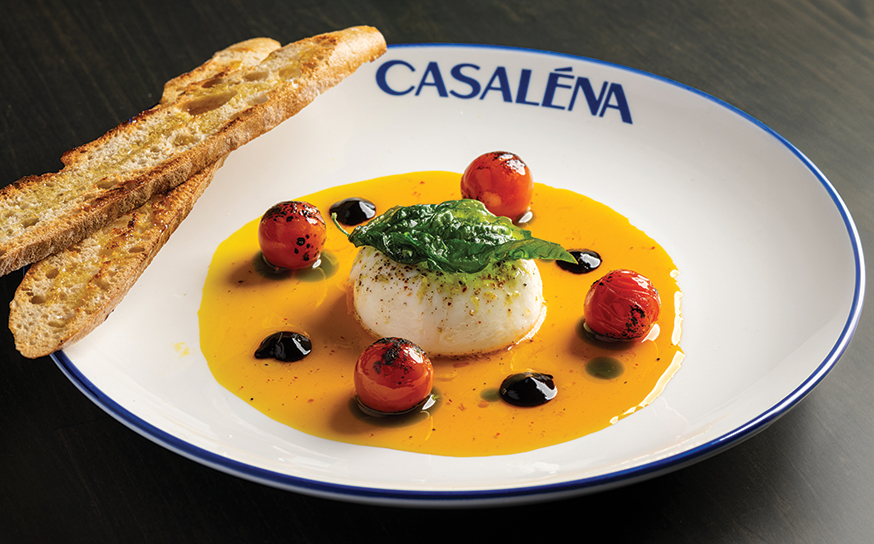 Join the Valley Community
Receive the latest stories, event invitations, local deals and other curated content from Ventura Blvd.
By clicking the subscribe button, I agree to receive occasional updates from Ventura Blvd.