Five Traditional Sports Bars For March Madness and Baseball
It's spring and that means March Madness and baseball. In the spirit of the season, this column is for the men who love sports, the women who love sports, and […]
It's spring and that means March Madness and baseball. In the spirit of the season, this column is for the men who love sports, the women who love sports, and for those who don't care for sports and just want to get their significant other fed and away from the home television — this one is for you too.
This legendary restaurant that originally landed on Santa Monica Blvd along Route 66 circa 1920 has a location in Burbank with indoor and outdoor seating, complete with flat screens, memorabilia and TVs at nearly every table. The menu is enormous (they tout about 1000 items) and covers breakfast, lunch and dinner with an eclectic array of cuisines. There is even a menu for kids. Frustrated with the ball game? Go play Wii, Xbox, pool or arcade games. 250 N. 1st St. Burbank, 818-524-2912
This North Hollywood locale has televisions for viewing everywhere you turn. Food wise wings are the thing — mild, hot, garlic, Cajun, chipotle, teriyaki, sweet and sassy, and lemon pepper. If that's not enough there are spuds every which way — shoestring potatoes, chips or tots smothered with such toppings as chili cheese, pasta sauce, mozzarella, cheeseburger, corned beef, pork and blue cheese. No wonder one is called the Heart Attack Fries. Pizza and burgers are also offered on a menu section called The Trough. But fear not, if you're watching your waistline, there are "Fit Not Fat" selections with bowls of turkey, salmon and chicken for under 600 calories. Big Wangs has a good-sized beer selection in cans and on draught. Also, cocktails, wine and well drinks. 5300 Lankershim Blvd., North Hollywood, 818-985-2449
This sports bar in the Sherman Oaks Galleria obviously has a wings theme as well, but it's more sanitized version of Big Wangs. The wings menu is large with various sauces and dried seasonings. The "shareable" selection is a fun choice of bar foods, including: cheeseburger slammers, chicken quesadilla, soft pretzels, nachos, prime rib and cheese curd. Burgers, salads, flatbreads fill out the menu. Vegetarians can build your own black bean burger. There is a full bar, as well as imports, crafts and domestics. Surprisingly unique to this eatery are the non-alcoholic drinks, such as limeades and lemonades in huckleberry, mango and cherry flavors. 15301 Ventura Blvd., Sherman Oaks, 818-728-9640
This Studio City joint is a New York/Italian inspired sports bar with exposed brick walls and indoor /outdoor seating. Flat screens line every space of the interior walls, while a projector screens games on an outside wall. The Italian bar menu features standards like pizza, calamari, hot wings, burgers and more. It can get quite crowded considering the place is on the smaller side, so on a big game day, get ready for close talkers — or screamers — depending on the game. 12514 Ventura Blvd., Studio City, 818-985-9876
Owned and operated by Milwaukee Brewers pitcher and San Fernando Valley native Jeff Suppan and his wife, Dana, Soup's Grill and Sports Bar in Woodland Hills is a place that's okay for kids too. There's state-of –the –art digital sound, Busch Stadium seats, huge baseball mitt chairs and memorabilia that fills the walls along with hi def flat screens. An extensive menu from bar food to full course entrees is available, including top sirloin, chicken marsala, Philly cheesesteak, and pulled BBQ pork. 21028 Ventura Blvd.. Woodland Hills, 818-884-6005
More Stories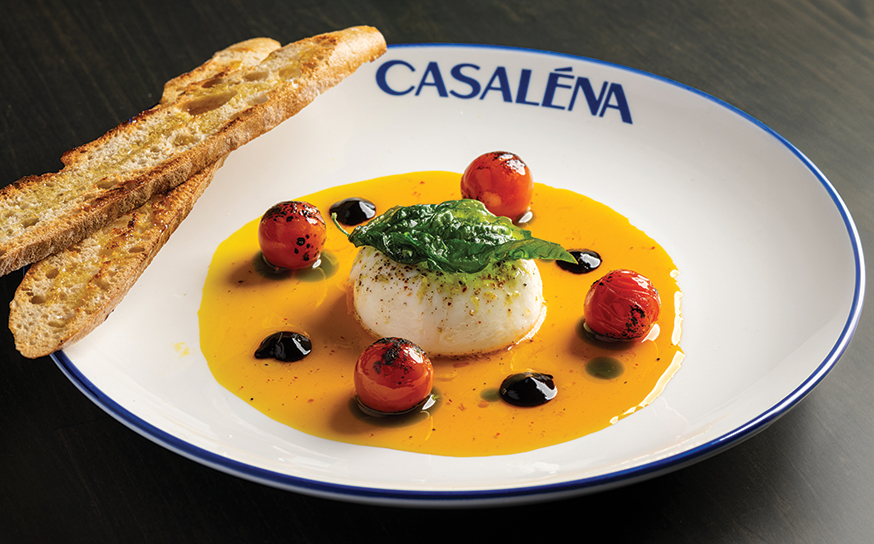 Join the Valley Community
Receive the latest stories, event invitations, local deals and other curated content from Ventura Blvd.
By clicking the subscribe button, I agree to receive occasional updates from Ventura Blvd.