Four Ways To Go Old School For Breakfast
There's something to be said for a good old fashioned breakfast with eggs, some sort of breakfast meat, fluffy pancakes, real shredded hash browns or home fries and an unfussy […]
There's something to be said for a good old fashioned breakfast with eggs, some sort of breakfast meat, fluffy pancakes, real shredded hash browns or home fries and an unfussy cup of "joe" in a white mug — all being consumed in a comfy booth, of course. Take a break from trendy and imagine you're on a road in a small town with this round-up of morning and afternoon eats in the 818.
salkfdjlsajkfdjlk
Bobby's Coffee Shop: At over 60 years old, Bobby's is a Woodland Hills landmark that you may have missed if you don't live in the West Valley. The most expensive breakfast is the "Special Ranch Breakfast" which includes two eggs, hash browns, three strips of bacon, toast, plus all bottomless coffee and a refill for the road — all for $9.19 plus tax —and served anytime. It's a real greasy spoon, no frills diner where you can watch your breakfast being made fresh on the grill. Bobby's Coffee Shop 22821 Ventura Blvd., Woodland Hills (818) 225-1324.
Good Neighbor Restaurant: This family owned restaurant in the shadow of Universal City has been around for nearly 40 years. They serve cottage fries (with peppers and onion) instead of shredded hash browns, plus eggs, pancakes and waffles every which way. The breakfast sandwich on a croissant is a top seller. If eggs aren't your thing, they do mix up an excellent tuna sandwich that rivals The Apple Pan in West LA. 3701 Cahuenga Pass, Studio City (818) 457-6050.
The Hungry Fox: Over in the depths of North Hollywood on Sherman Way is this five decades old restaurant with green trim and a fox logo that you can't miss. The menu offers lots of choices, including variations of waffles, pancakes, eggs and omelettes, including some unique dishes, such as a Veggie Omelet with Thai Sausage. Chicken and Waffles is a top pick here. You can get a good bagel, lox, cream cheese and matzo brie too. It's a family owned operation and they make their own jams and spread. Strawberry and peach are my favorites. As the menu states, "It's Happiness You Can Eat." 13359 Sherman Way, North Hollywood (818)765-7111.
Nat's Early Bite: This strip mall joint in Sherman Oaks has been around for over three decades and is doubly fun with a visit to Big Kid Collectables vintage shop next door. Nat's makes their own marmalade, cookies, pies and muffins. The cinnamon bun is a must! Breakfast is served all day and includes some very tasty South of the Border specials and hearty scrambles, along with pancakes, waffles and all the rest. They've now expanded to a second location in Canoga Park. 14115 Burbank Blvd., Sherman Oaks, (818) 781-3040, 8336 Topanga Canyon Blvd, Canoga Park (818) 340-4500.
More Stories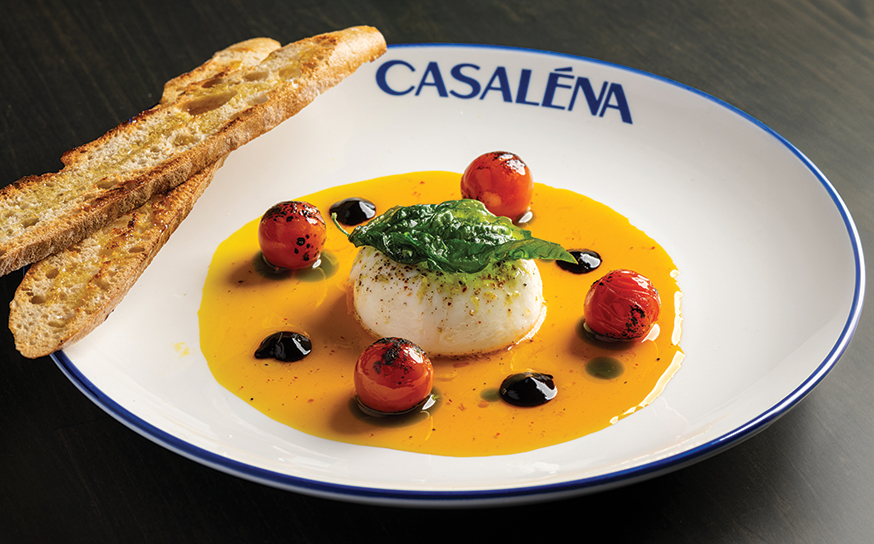 Join the Valley Community
Receive the latest stories, event invitations, local deals and other curated content from Ventura Blvd.
By clicking the subscribe button, I agree to receive occasional updates from Ventura Blvd.