Frankie's Italian Kitchen Adds Burbank Location
After decades in Tarzana, Frankie's brings $11 Lunch Box Specials to Burbank's media district.
Have you noticed that Tarzana's 20+-year-old Frankie's Italian Kitchen has opened another Frankie's Italian Kitchen in Burbank? I guess you can't call Frankie's "bicoastal" now, but we really need to coin a new word to describe the rare business that happily exists both east and west of the 405.
The new Frankie's opened in April, tucked in the corner of the Westlake mall on Pass Avenue, offering the old Frankie's menu of "Italian dishes with a Cajun flair." Not much for charm—your view through the front door is a Von's supermarket. (An odd fact about this mall: It's also home to the popular Dana Drugstore and Boutique, opened in 1962, which has developed quite a fan base attracted by its retro-showbiz glamour.)
.
Could you get an equally tasty Italian meal for a comparable price—and with more atmosphere—at a dozen other restaurants within a five-mile radius? Yes—the stellar Angelino Pizzeria in North Hollywood comes to mind. But here are two reasons to stop by Frankie's: the nicest staff around (they packed us home after dinner with a free dessert, and others have reported the same behavior) and the $11 weekday Lunch Box Special.
Available from 11 a.m. to 2 p.m., each weekday offers your choice between two large entrees (one vegetarian), salad, drink and the dessert of the day. If you go on Tuesday, you eat drunken pasta or drunken chicken. Friday looks like my kind of day with a choice of chicken or eggplant parmesan (that's chicken below). No substitutions, no special orders, but plenty to take home. What's not to like about that?
267 N. Pass Ave., Burbank, 818-567-2288
More Stories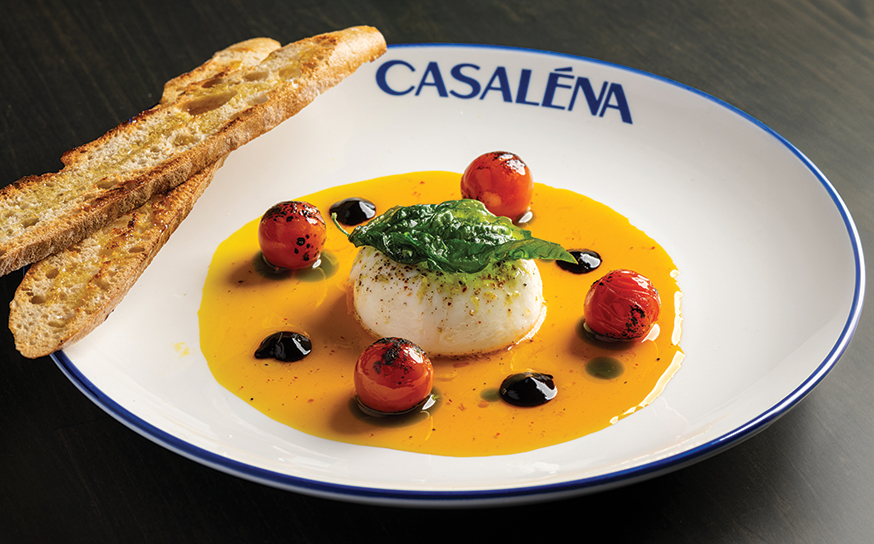 Join the Valley Community
Receive the latest stories, event invitations, local deals and other curated content from Ventura Blvd.
By clicking the subscribe button, I agree to receive occasional updates from Ventura Blvd.