From Fro-Yo to Pizza: Menchie's Goes Italian with a New Restaurant
When husband-and-wife team Danna and Adam Caldwell opened the first Menchie's in Valley Village nearly eight years ago, the small dessert shop became a gathering place for all ages and ultimately spurred […]
When husband-and-wife team Danna and Adam Caldwell opened the first Menchie's in Valley Village nearly eight years ago, the small dessert shop became a gathering place for all ages and ultimately spurred a new fro-yo craze. Now with 470 stores globally, it is one of the top franchises in the nation.
Menchie's CEO and partner, Amit Kleinberger, says the reason for its success in the "frozen dessert category" is because going to Menchie's is a "social experience."
"Menchie's is not about selling yogurt; it's about selling smiles," states Amit. "Being in the business of creating an experience of smiles for guests allowed me to understand how and what separates the great from the good in the hospitality industry."
With that philosophy, the Menchie's kingdom is expanding into the pizza arena with MidiCi (pronounced mee-dee-chee and meaning "you tell me" in Italian), which is currently under construction in the former Aahs location in Sherman Oaks. "Since I have a true love for pizza and a passion for people, I envisioned a place that brings friends together over an experience of authentic Neapolitan pizza—a place that creates real, human connection."
Amit says he spent two years developing the concept and the product, which he describes as "build-your-own" pizza with 41 toppings. With the likes of Pizza Rev, Pieology, Blaze, Pizza Studio and 800 Degrees coming before him, Amit talks about the differences. "At MidiCi our mission is to make the world a friendlier place, where people can sit, eat and talk without screens and media everywhere."
He says he is taking "fast-casual" into a "fast-fine" environment where everything is "high-quality": porcelain plates, glassware, silverware, Illy Italian coffee, craft beers on draft and wine by the glass or bottle. To cultivate this culture, Amit hired Malibu-based architect Sam Marshall—who has built some of the most impressive restaurants in Los Angeles, including Republique, Gjelina and Laurel Hardware—to design the 4,000-square-foot space that will consist of no walls or barriers, a long bar and a 25-foot-ceiling.
He further states that MidiCi will be the first Neapolitan pizza restaurant in the San Fernando Valley (only 800 Degrees has the hold on that over-the-hill) and notes the particulars of MidiCi, beginning with a 1,000º pure wood-burning oven imported from Naples, Italy, and constructed completely from brick, sand and stone, which cooks the pizza in a minute and a half.
According to Amit, the result is a classic Neapolitan pizza: the crust has a "high rim with leopard spots that is soft yet still crunchy with dough that is thin and soft in the center." As for ingredients, everything will be non-GMO: flour, tomatoes and cold-pressed olive oil will be imported from Italy, while cheese will be sourced from Wisconsin.
Helming the wood-burning fire is Italian-born chef and Los Angeles restaurateur Peppe Miele, who is credited for bringing the first Neapolitan pizza to the U.S. at the original Antica Pizza and the first to receive authentic certification in 2004 by the Associazione Verace Pizza Napoletana in Naples.
Pizzas will start at $7 with an additional cost for toppings. Amit says customers will be able to order a "12-inch pie with a drink (that includes beer or wine) for $15."
Amit's plan is to do what he's done with Menchie's, but to open 2,000 locations in 10 years. The first MidiCi is scheduled to open in early February.
More Stories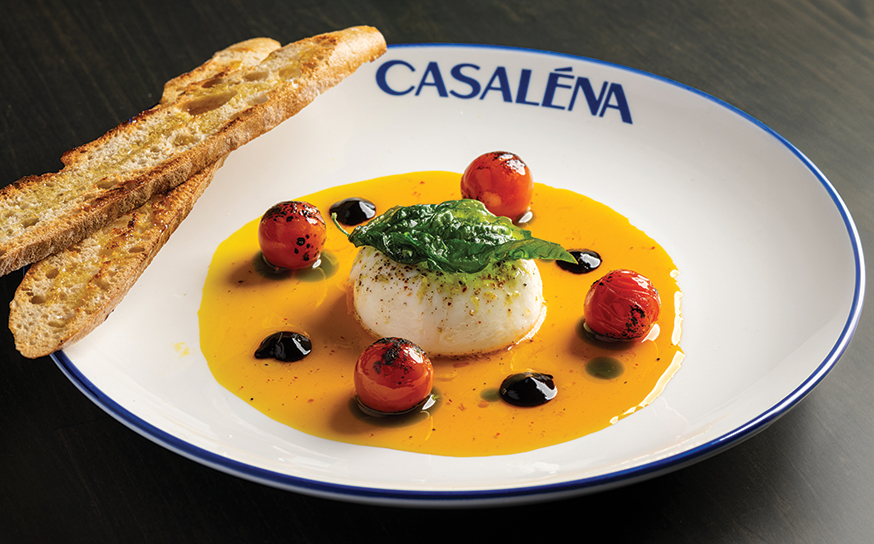 Join the Valley Community
Receive the latest stories, event invitations, local deals and other curated content from Ventura Blvd.
By clicking the subscribe button, I agree to receive occasional updates from Ventura Blvd.