Frozen Custard: What Is It?
Rita's Ice Custard Happiness is one local source for a "back East" summer favorite.
The Sauce first noticed it at a local supermarket: "new" frozen custard from Dreyer's in "old-fashioned vanilla," chocolate malt and mint cookies 'n' cream. Had gelato and frozen yogurt found a new competitor in the neighborhood? And what is frozen custard exactly, anyway? We needed to find out.
We learned that frozen custard is basically ice cream with more egg yolks. Not to be confused with soft serve ice cream, by definition frozen custard must contain 1.4% egg yolk and 10% milkfat. The treat was reportedly invented in Coney Island, New York in 1919. The extra egg content created a creamier texture and stayed cold longer. Frozen custard was officially introduced at the 1933 World's Fair in Chicago. Not surprisingly Milwaukee, Wisconsin ("America's Dairyland") is considered the country's frozen custard capital. It's still more of an East Coast/Midwest thing.
But can Valley residents find this wonderful, high-cholesterol stuff on the way to Pilates class? Well it's not as ubiquitous as vegan gelato or fat-free frozen yogurt, but one place you can access the stuff is at delightfully named Rita's Ice Custard Happiness, with locations in NoHo and Tarzana. Rita's (the official franchise name is Rita's Italian Ice) recommends layering the rich stuff with Italian ices. Plain or layered, it's a cool idea for a hot day.
Ordering Happiness at Rita's in Tarzana
Rita's Ice Custard Happiness, 4821 Lankershim Blvd., North Hollywood; 18971 Ventura Blvd., Tarzana; 818-457-4434
More Stories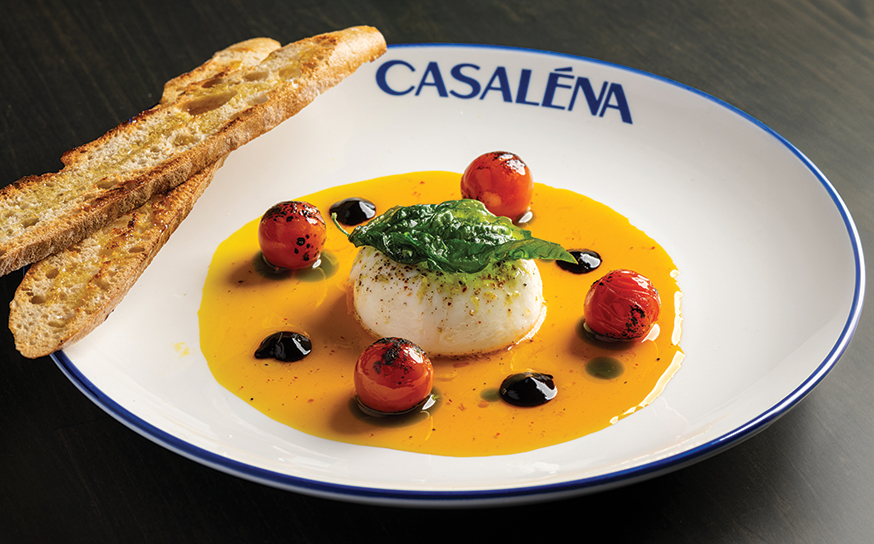 Join the Valley Community
Receive the latest stories, event invitations, local deals and other curated content from Ventura Blvd.
By clicking the subscribe button, I agree to receive occasional updates from Ventura Blvd.