Get Your Guac On
Todo Bien Kitchen & Tequila Bar is a stylish Mexican restaurant that replaced LUKE Bar & Restaurant this spring in Woodland Hills. Owner Scott Floman has been based in the […]
Todo Bien Kitchen & Tequila Bar is a stylish Mexican restaurant that replaced LUKE Bar & Restaurant this spring in Woodland Hills. Owner Scott Floman has been based in the neighborhood for about 20 years, running Big Screen Cuisine Catering, which feeds creative at studios like Universal and Paramount. Now he gets to pour drinks for existing clients and so many more people.
The eye-catching space features a patio with colorful murals and red umbrellas, an airy dining room with exposed wood beams, skylights and Day of the Dead skulls, and a bar with high-backed blue booths that places an emphasis on tequila and agave-based drinks.
The restaurant name, which translates from Spanish as "all good," has a sprawling menu with plenty of different tacos. Proteins like carnitas, shredded beef brisket, grilled shrimp and fried whitefish all appear on springy house-made corn tortillas.
Tableside guacamole has proven popular thanks to its show-stopping and unique blend of bacon (or turkey bacon), onions, habanero, tomatoes, cilantro, lime, lemon and roasted corn. Share-friendly nachos feature tortilla chips or French fries piled with black beans, melted Jack and Cheddar cheeses, pico de gallo, sour cream, guacamole and choice of meat. Mains include a signature burrito, hanger steak asada, and–if you're willing to share–molcajete for two with steak, chicken and shrimp with grilled onions, panela cheese, grilled vegetables, rice, beans and tortillas.
For dessert, churro bites come with chocolate sauce, caramel and whipped cream. S'mores quesadilla is a fun mash-up involving milk chocolate and marshmallow topped with Nutella and whipped cream.
22616 Ventura Blvd., Woodland Hills, 818-805-9331
More Stories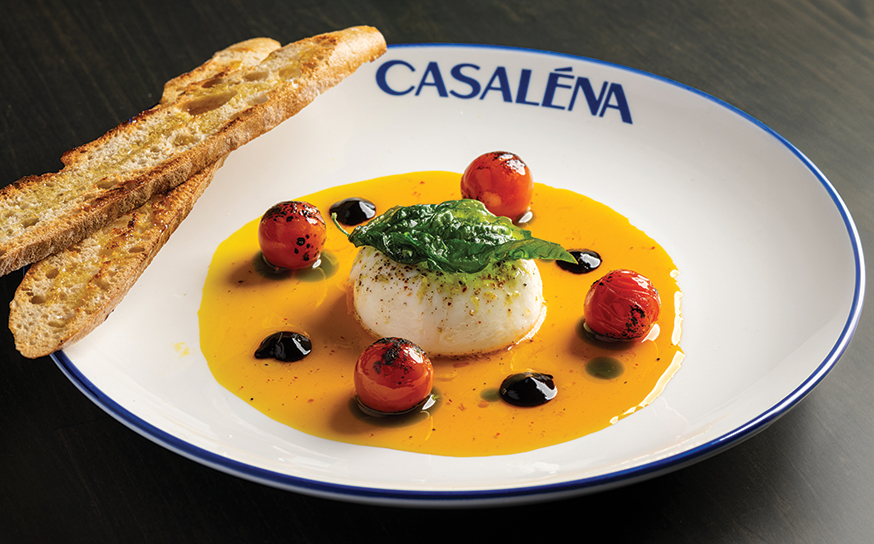 Join the Valley Community
Receive the latest stories, event invitations, local deals and other curated content from Ventura Blvd.
By clicking the subscribe button, I agree to receive occasional updates from Ventura Blvd.