God's Gift to Valley Glen
Natanya Kosher Cuisine recently opened in a plaza across from Los Angeles Valley College and a Metro Orange Line station. The owner, Rachel Avshalom, has partnered with a produce pro […]
Natanya Kosher Cuisine recently opened in a plaza across from Los Angeles Valley College and a Metro Orange Line station. The owner, Rachel Avshalom, has partnered with a produce pro on this airy restaurant with an open kitchen and grey color palette that's named for a city in Israel and means "god's gift."
The beef and chicken shawarma are excellent and should be where you start. Spit-shaved chicken shawarma features leg meat, and beef shawarma combines beef chuck and lamb shoulder. Rachel assures us that the meat is all grass-fed from Western Kosher, "the highest quality."
Shawarma pita comes with a choice of meat, hummus, tahini and cucumber tomato salad in puffy pita, but get anything you like in the sandwich. Just scour the salad bar for choices like spicy carrot salad, shredded beets, creamy corn celery tomato salad, roasted eggplant and peppers, and crunchy cabbage salad. Shawarma is also available on a plate with rice pilaf, mashed potato or French fries, and house-made herbed focaccia bread.
Natanya dedicates an entire menu section to hummus made with garbanzo beans, tahini and lemon juice. Accentuate with house-made harissa sauce, sautéed three-mushroom blend, ground beef or shawarma.
Flip through the rest of the five-page menu and find varied options that include Moroccan meatballs cooked in tomato sauce and served on a bed of white balsamic rice, and signature steak featuring sliced rib meat sliced glazed in red wine reduction and topped with peppercorn sauce.
Desserts include hot chocolate soufflé with whipped cream, lemon or berry sorbet, and baklava crafted with a mixture of walnuts, pistachios and rosewater.
13321 Burbank Blvd., Valley Glen, 818-908-4339
More Stories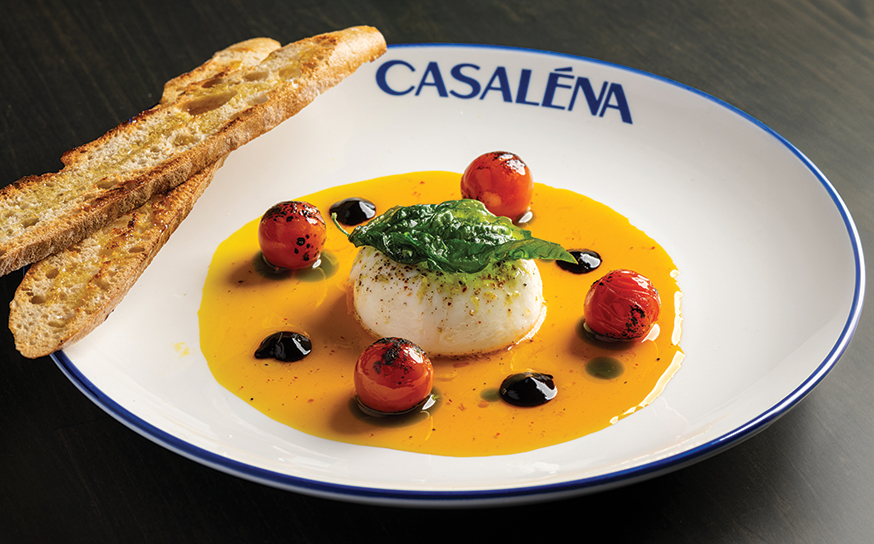 Join the Valley Community
Receive the latest stories, event invitations, local deals and other curated content from Ventura Blvd.
By clicking the subscribe button, I agree to receive occasional updates from Ventura Blvd.