Golden Pouch Expands to Westfield Topanga Food Court
Sixth Avenue is a hard-charging restaurant group that's made a major impact in Koreatown, launching popular barbecue houses like Kang Ho Dong Baekjeong, Quarters and Ahgassi Gopchang, along with more […]
Sixth Avenue is a hard-charging restaurant group that's made a major impact in Koreatown, launching popular barbecue houses like Kang Ho Dong Baekjeong, Quarters and Ahgassi Gopchang, along with more pan-Asian concepts like Golden Pouch, Klat and Terra Cotta. Now owner Chris Lee and crew are turning their attention to Canoga Park, opening a branch of their Golden Pouch dumpling concept in March 2017 inside the Westfield Topanga food court.
In each menu category, Golden Pouch has traditional Chinese options and Korean variations. For instance, buns contain either Beijing beef, spicy cheese chicken or red bean. Shao mai contain either chive pork shrimp, kimchi or shrimp. Xiao long bao also come with pork. Gyoza contain either japchae or shrimp pork. Egg rolls contain either garlic shrimp, cream cheese jalapeno or Sriracha bulgogi. Drinks include boba milk tea.
According to restaurant group project manager Seany Um, the Canoga Park menu will mirror the Koreatown original with some notable additions. Golden Pouch's Westfield Topanga outpost will also feature soup, fried rice and lunch specials. In Koreatown, menu items are made at a nearby commissary kitchen. In Canoga Park, an exhibition kitchen will allow customers to watch chefs make dumplings on-site.
6600 Topanga Canyon Blvd., Canoga Park
More Stories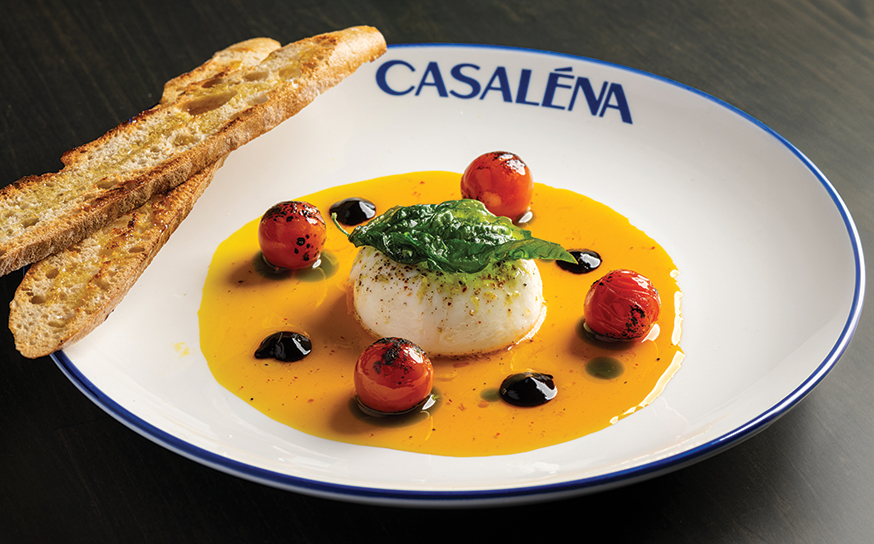 Join the Valley Community
Receive the latest stories, event invitations, local deals and other curated content from Ventura Blvd.
By clicking the subscribe button, I agree to receive occasional updates from Ventura Blvd.