Greenhouse Juice Bar Expands to NoHo Arts District
Jason Bran, one of LA's most talented bartenders, expanded on the Greenhouse vision he created with business partner John Chae at The Original Farmers Market by opening a second juice bar with Chris […]
Jason Bran, one of LA's most talented bartenders, expanded on the Greenhouse vision he created with business partner John Chae at The Original Farmers Market by opening a second juice bar with Chris Wilson in the NoHo Arts District.
Chris is a NoHo resident who scouted the space, which last housed a frozen yogurt and juice shop called Ice Krave. He previously worked with Jason at the original Greenhouse location and at The Warwick, a stylish Hollywood bar, before becoming a third partner in the venture.
Their NoHo outpost opened in October. The space features brick and reclaimed wood walls lined with aggressive paintings starring Eazy-E and zombies glued to phones. A concrete floor and exposed wood rafters help frame the interior, which also houses a concrete floor, Pigskin 621 A.D. football arcade game, high-top tables and benches. Their orange and green "g" logo resembles a carrot.
Juices ($5.99 for 12 ounces, $6.99 for 16 ounces) are made to order, avoid pasteurization and stabilizers, and come in combos like Essential with orange, carrot and ginger; Green Life with apple, celery, cucumber, spinach and romaine; and Red Alert with beet, apple, carrot, orange and lemon.
Smoothies ($7.99) have an even wider range. Matcha Cha matches matcha green tea with spirulina, banana, cherry extract and sprouted almond milk. Coco Berry Bliss combines blueberry, pear, coconut and cold-pressed apple juice. Pina Kale Ada teams mango with coconut, kale and cold-pressed pineapple juice. Blend your own or opt for a protein smoothie.
Bowls center on organic pure acai, a sweet-tart, antioxidant-rich Amazonian fruit. A "basic" bowl balances 11 ingredients, including strawberry, banana, cold-pressed apple juice, raw hemp milk and toppings like fruit, granola and local, organic honey. Tropical and "antiox" bowls incorporate even more nuances. The pitaya bowl stars a different fruit, and the green bowl features frozen avocado.
Steel-cut oats and kombucha anchor two other menu categories. You'll even find wellness shots, 2-ounce pours like The OG with ginger, lemon, cayenne and oregano oil; or 2 Meric 2 Quit with turmeric, ginger and lemon.
5235 Lankershim Blvd., North Hollywood, 818-853-7423
More Stories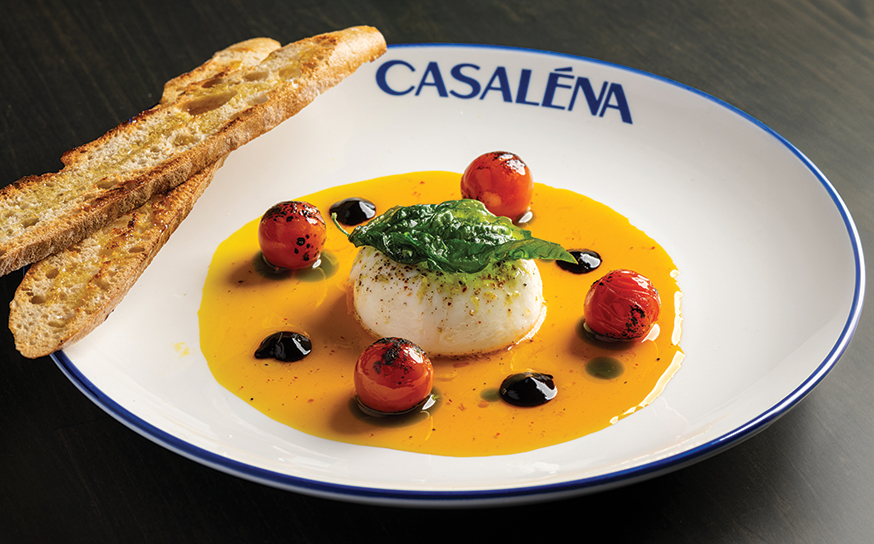 Join the Valley Community
Receive the latest stories, event invitations, local deals and other curated content from Ventura Blvd.
By clicking the subscribe button, I agree to receive occasional updates from Ventura Blvd.