Grilled Cheese Tuesdays in Sherman Oaks
The Grilled Cheese Truck proves that grilled cheese can make a hot day really cool.
Is a hot grilled cheese sandwich the best choice for a 93º summer day in the Valley? Of course not! What kind of wacko would stand on the sidewalk on Ventura Boulevard in Sherman Oaks juggling this kiddie meal with bare hands on such a furnace of a day, at rush hour no less?
Well … The Sauce would. After being stuck on the San Diego Freeway for more than two hours returning from a journey to the OC—having skipped lunch—the Grilled Cheese Truck on Ventura Boulevard near Cedros Avenue (you know, in front of that big mall with the CVS and Marie Callender's) loomed ahead like a beautiful, shimmering, yellow-orange mirage.
I got the basic American cheese variety. It was crispy. It was gooey. It was good. True, my love affair with the sandwich began to wane once my car A/C turned the warm center back into the gluey, lukewarm, processed American cheese food it was before it hit the grill. Still, for a while this white-bread-and-cheese concoction proved without a doubt that there is life after the 405. (The truck also serves sandwiches made with higher-end cheeses and creative fillings, as well as the American cheese classic, $3.)
Like a mirage, the Grilled Cheese Truck is not always at this location—but I'm told that you can pretty much always find grilled cheese here on Tuesdays, between about 4 and 9 p.m. If you're not into Casual Fridays, count on Grilled Cheese Tuesdays.
14735 Ventura Blvd., Tuesday late afternoon to evening, 323-522-3418
More Stories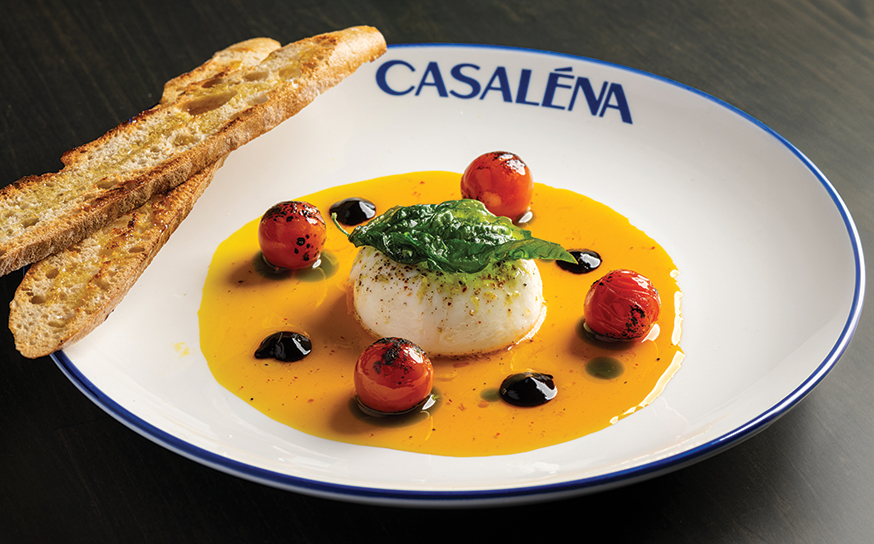 Join the Valley Community
Receive the latest stories, event invitations, local deals and other curated content from Ventura Blvd.
By clicking the subscribe button, I agree to receive occasional updates from Ventura Blvd.