Hamburger Hamlet Now Open
It's official: After a few months of roller coaster news about its closure and resurrection, Hamburger Hamlet in Sherman Oaks quietly re-opened September 13. Killer Shrimp owner Kevin Michaels and […]
It's official: After a few months of roller coaster news about its closure and resurrection, Hamburger Hamlet in Sherman Oaks quietly re-opened September 13.
Killer Shrimp owner Kevin Michaels and partner Brett Doherty have purchased the landmark company, originally founded by Harry and Marilyn Lewis in 1950 and then sold in 1987. Sherman Oaks was its last remaining location when it shut down this past June. (Interesting tidbit: The Lewis family went on to open Kate Mantilini, which still has one location in Woodland Hills).
In a written statement, Kevin and Brett say that they "couldn't be more excited for the opportunity to reinvigorate this historic brand and enthusiastic about introducing the original burgers, milkshakes and specialties that Hamburger Hamlet fans originally fell in love with and new fans will be ecstatic about." And that includes the lobster bisque, French onion soup, the #11 burger (basically the first bacon cheeseburger of its kind), the salsa and guacamole recipe created for Hamlet Gardens, and fun cocktails. There will also be new dishes such as: short rib burger, kefta burger, vegetarian burger, pastrami reuben burger, spicy mac 'n' cheese balls and more. Plus, there are egg dishes served all day—and brunch on Saturday and Sunday.
With the re-open, the restaurant's interior has been refreshed, including iconic photos of Hollywood legends adorning the walls; however there are plans for an extensive remodel at the beginning of 2015. Let's hope they keep the red booths for nostalgia sake.
Along with Sherman Oaks, they plan to open more locations in some of the Hamlet's "original" cities, including Beverly Hills, Brentwood and West Los Angeles.
Hamburger Hamlet is located at 4419 Van Nuys Boulevard, Sherman Oaks, 818-784-2283 (parking in back). Open Monday through Thursday, 11:30 a.m. to 10 p.m.; Friday, 11:30 a.m. to midnight; Saturday, 9 a.m. to midnight; and Sunday, 9 a.m. to 10 p.m.
More Stories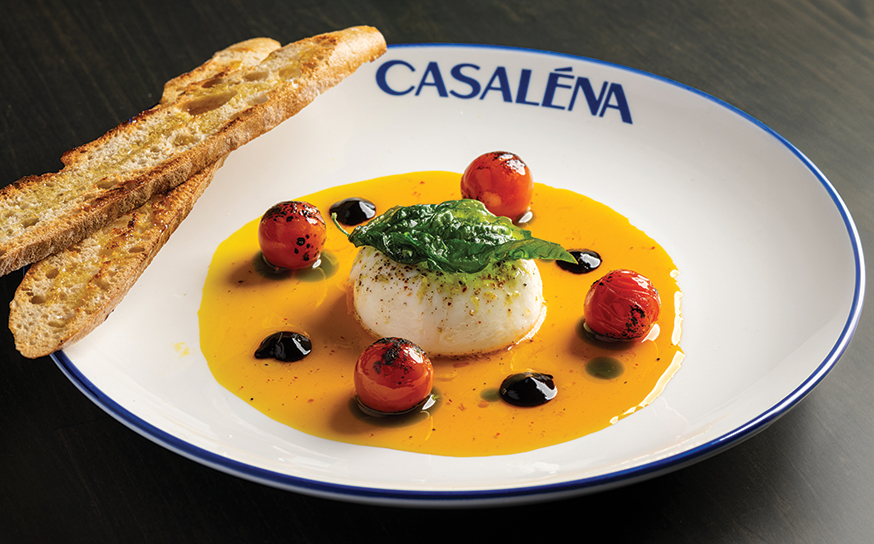 Join the Valley Community
Receive the latest stories, event invitations, local deals and other curated content from Ventura Blvd.
By clicking the subscribe button, I agree to receive occasional updates from Ventura Blvd.