House of Galbi Goes Big on Korean Food in Encino
At House of Galbi, an ambitious new Korean restaurant in Encino, stone flower beds give way to a huge 251-seat dining room. The sprawling space features a peaked roof with exposed wood […]
At House of Galbi, an ambitious new Korean restaurant in Encino, stone flower beds give way to a huge 251-seat dining room. The sprawling space features a peaked roof with exposed wood rafters and skylights, black tables with built-in tabletop grills and hoods, and orange and blue walls. A full bar features 12 taps. Pop music plays. Helen Kim, who also owns Shik Do Rak in Northridge, debuted her second concept in December 2016.
The massive menu starts with appetizers like mandu (dumpling) soup, seafood pancake with green onion, and japchae, glass noodles with sauteed vegetables. "Gourmet dishes" include braised cod eundawhu-jorim), seafood hot pot (haemul jeongol) and spicy stir-fried squid and bulgogi (osam bulgogi). Barbecue, the main draw, includes cuts like Prime "bottom sirloin triangle," beef tongue, black pork belly and boneless chicken drumsticks.
Bento-like lunch boxes and combinations are more affordable lunch options. So are stew and soup like kimchi stew (kimchi jigae), chilled buckwheat noodles (naemgmyun) and fish roe paste stew (al jigae).
Dessert involves either fried banana with ice cream or mille-feuille with cherry mousse, ice cream, and blackberry sauce.
15927 Ventura Blvd., Encino, 818-382-2222
More Stories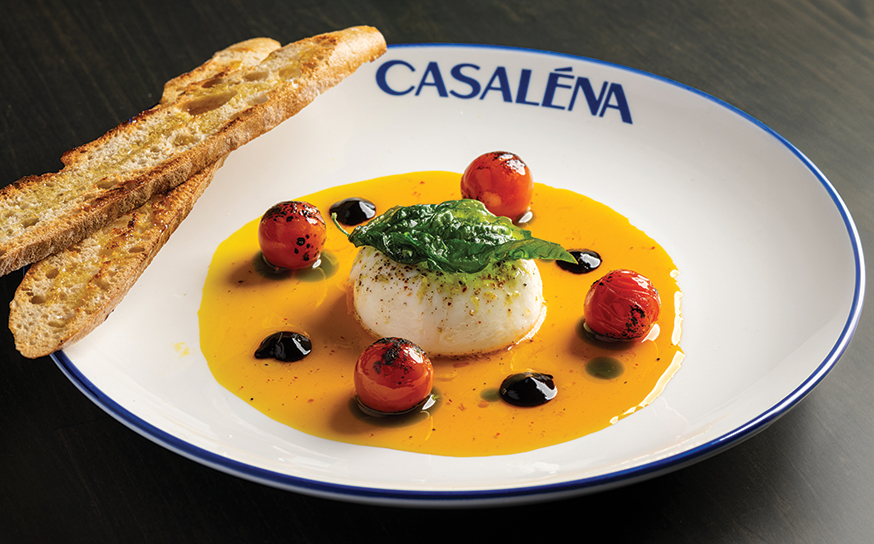 Join the Valley Community
Receive the latest stories, event invitations, local deals and other curated content from Ventura Blvd.
By clicking the subscribe button, I agree to receive occasional updates from Ventura Blvd.