Keep On Trufflin' At Kaiju Sushi
Along with sophisticated sushi, Kaiju trifles with truffles in offbeat treats.
Perhaps you read our November Ventura Blvd. magazine piece deconstructing the truffle, that prized and pungent fungus that has truffle fanciers doing triple pirouettes from October through December (white truffle season) and again in March through September (black truffle season).
Fungus Fashion: In November and December, the white truffle is the new black.
We're not sure what happens in in the rest of the world during January and February, but here in LA we have awards season to distract us from the disturbing fact that we just don't know what color truffles to hunt during those off months. Really, what shade goes best with an Oscar?
But no matter what the month, you can find two nifty and unexpected truffle dishes at new Kaiju Sushi in Sherman Oaks. Opened in May, Kaiju (the name means "sea monster") offers inventive and sophisticated sushi at the hands of Chef Go Nakabayashi (formerly head chef at Hollywood's Koi). But you can start your meal with truffle edamame and add lamb chops with truffle mashed potatoes to your order of signature Kaiju dishes including crispy rice cakes topped with spicy shrimp or tuna, six varieties of carpaccio and lightly battered rock shrimp.
No matter what you order, The Sauce believes it's always Kaiju season.
13704 Ventura Blvd., 818-990-9939
More Stories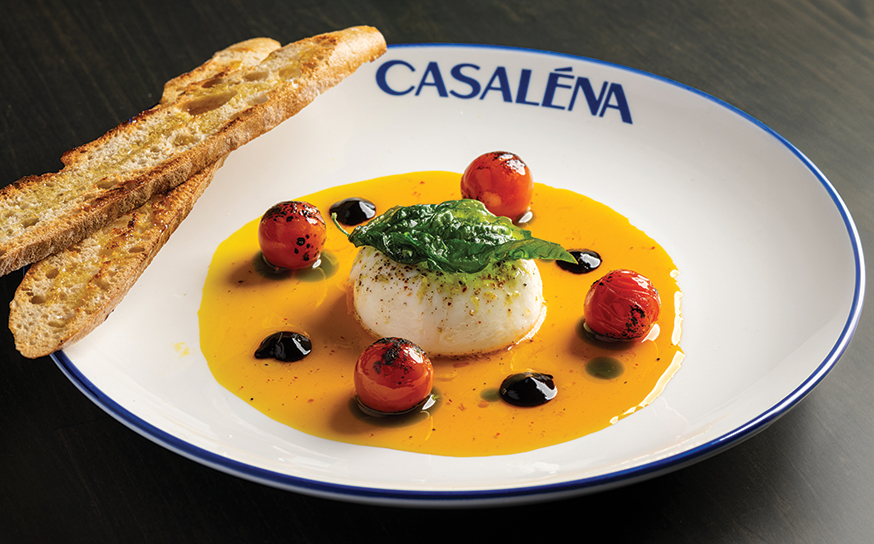 Join the Valley Community
Receive the latest stories, event invitations, local deals and other curated content from Ventura Blvd.
By clicking the subscribe button, I agree to receive occasional updates from Ventura Blvd.