Meet Mazzarino's 2.0
Mazzarino's, a Valley institution since 1946, updates pizza history with a $2.50 slice deal.
Mazzarino's Italian Restaurant got a facelift last October with a streamlined new sign replacing the old neon and twinkly lights, as well as an airy interior makeover that still includes classic red-checked tablecloths and paintings of Italian street scenes. This is the old Mazzarino's, remember?
The Sauce has been noticing a new look on drive-by for months but was finally intrigued enough to drop in after noticing a new sandwich board sign outside the Riverside Drive restaurant, announcing: "$2.50 SLICE Pizza."
"$2.50 SLICE Pizza"? Music to the penurious ears of The Sauce. And it wasn't just price that was attractive—after recent Sauce items on hip new pizza spots (Reseda's Flame Pizzeria, MidiCi Sherman Oaks), it seemed appropriate to go old school, slice-wise. And high time to pay tribute to Mazzarino's for bouncing back after being closed for many months following a 2007 kitchen fire.
$2.50 gets you a pepperoni slice or a plain cheese slice only. Pretty good slices, with a lovely, fresh-tasting tomato sauce that doesn't get lost under the mozzarella. But as much as I'd enjoy writing: "Meet the new sauce, same as the old sauce," I don't remember it from my taste of Mazzarino's pizza years ago.
A young Michelangelo works on the blackboard at the new and improved Mazzarino's.
For the record, these are medium-sized slices, unlike the humongous triangles available nearby at Greco's New York Pizza (established 1979), which could serve as head scarves if they didn't leave pepperoni in your hair.
Mazzarino's, 12924 Riverside Dr., Sherman Oaks, 818-788-5050
More Stories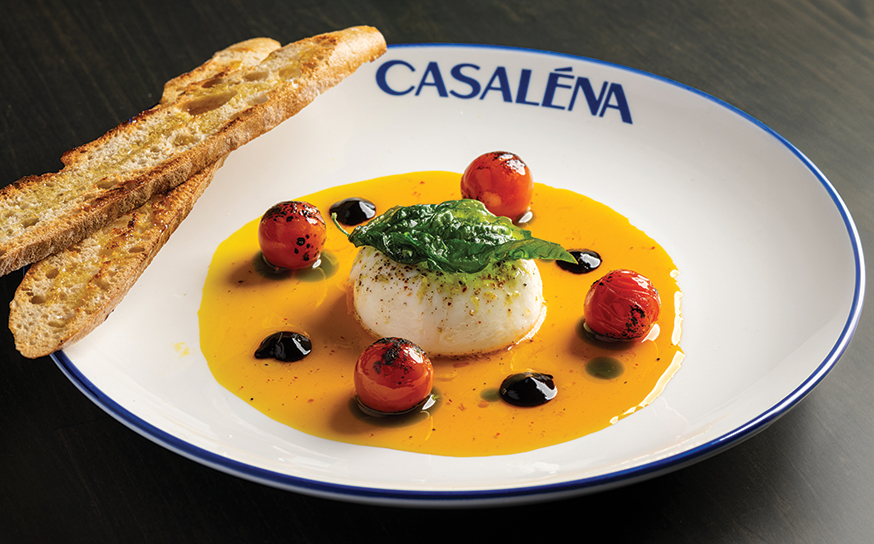 Join the Valley Community
Receive the latest stories, event invitations, local deals and other curated content from Ventura Blvd.
By clicking the subscribe button, I agree to receive occasional updates from Ventura Blvd.