Mini Monster Takes a Walk
Apparently not all snow monsters are abominable, and neither are their offspring. Snow Monster, an Asian dessert sensation that two struggling college students founded in Little Saigon, now has five outposts and […]
Apparently not all snow monsters are abominable, and neither are their offspring. Snow Monster, an Asian dessert sensation that two struggling college students founded in Little Saigon, now has five outposts and is spawning a new one this summer at Universal CityWalk.
Mini Monster is their highly focused, drinks-only concept that centers on fresh brewed teas and lemonades available with or without boba (sweet tapioca balls) in stylish take-home glass jars. Jars are stenciled with California palm trees and beaches or shaped like giant light bulbs. It's almost as if these drinks were engineered for social media in a lab.
In fact, Snow Monster does operate a dessert innovation lab in Huntington Beach. For the Valley store, they're creating an exclusive Thai iced coffee similar to a drink you'd find on Bangkok side streets. They're also introducing a signature snow monster lid with ears (pictured) to hold straws. As always, their boba are made throughout the day and served warm. Refills served in glass jars cost the same price as a plastic to-go cup, encouraging sustainability.
The owners choose to remain anonymous. A female partner says, "Our philosophy is for the team members, guests and products to be the stars." However, with products this photogenic, the brand's hardly hidden.
100 Universal City Plaza, Universal City
More Stories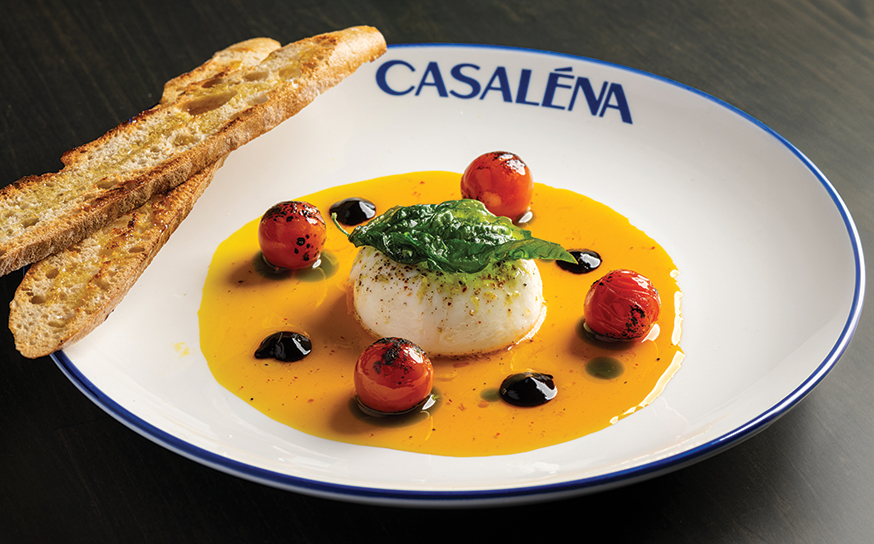 Join the Valley Community
Receive the latest stories, event invitations, local deals and other curated content from Ventura Blvd.
By clicking the subscribe button, I agree to receive occasional updates from Ventura Blvd.