Mistral Makes OpenTable's Top 100
Valley stalwart Mistral beats out trendier newcomers.
In your face, newbie gastropubs: The only Valley restaurant to make OpenTable's 2015 list of the top 100 U.S. restaurants (and its Top 16 in California) is Sherman Oaks' Mistral, dishing up traditional French fare on Ventura Boulevard since 1988. Specialties include steak au poivre and grilled lamb chops.
The only other area restaurant to make the Top100 list is LA's n/naka, serving up architecturally exquisite dishes in the Japanese kaiseki tradition (actually, n/naka made the Top 10—but who's counting?)
The Sauce spoke with maitre'd Raoul Arroyo—ever so briefly, he's a busy man as the holidays approach—to find out the secret to the bistro's longevity on the Boulevard. "We've never done a single bit of publicity. We have a loyal following," said Raoul before dashing off to prepare for the restaurant's opening Friday night. Merci—and congratulations.
Maitre d' Raoul Arroyo and owner Henri Abergel
13422 Ventura Blvd., 818-981-6650
More Stories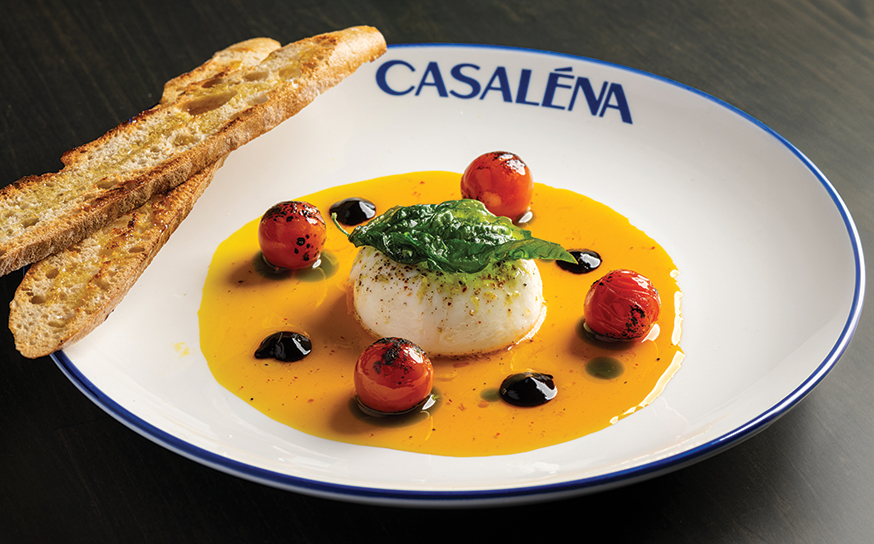 Join the Valley Community
Receive the latest stories, event invitations, local deals and other curated content from Ventura Blvd.
By clicking the subscribe button, I agree to receive occasional updates from Ventura Blvd.