New Jojo's Mediterranean Grill: "It's the Spices"
Tarzana's newest Lebanese restaurant does it "old country."
On Friday, The Sauce dropped in to check out week-old Jojo's Mediterranean Grill at Ventura and Reseda boulevards in Tarzana. Friendly owner Malik Haddad, who has relocated from the Detroit area, was quick to roll out the red carpet—and a steaming bowl of chicken, lemon and rice soup. Malik learned this recipe from an 81-year-old chef at a Lebanese culinary school.
Well, I'll have just a taste. Well, maybe another 12 spoonfuls, just to make sure I really like it.
Of course, Jojo's is far from the only Mediterranean bistro in the neighborhood. While slurping soup and waiting for what would turn out to be an equally delicious and tender shish tawook (chicken kebab) with rice and baba ghannouj (smoky eggplant spread), I asked Malik what separates Jojo's from the pack. It's the spices, he says. Not spicy as in hot, but "perfect spices" in recipes handed down from generation to generation. All dishes are made in-house.
Malik proudly pointed out that the folks next door at new-ish Wanderlust Creamery (noted for exotic flavors) say the hummous is so good they could drink it. While unlikely to pour hummous in a wine glass, The Sauce can't think of any good reason not to follow Jojo's perfect spices with a perfectly spiced scoop of ice cream.
Jojo's owner Malik Haddad chats with a customer on the back patio.
18507 Ventura Blvd.,Tarzana, 818-654-5822
More Stories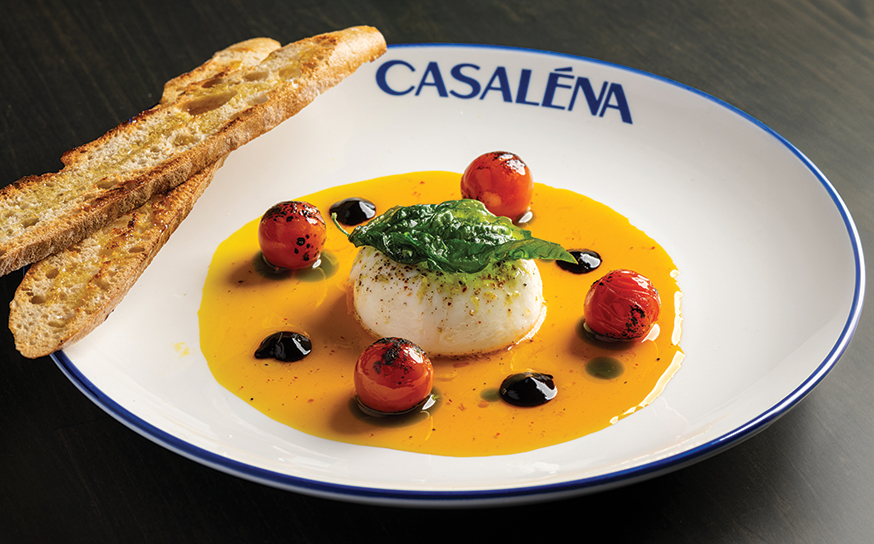 Join the Valley Community
Receive the latest stories, event invitations, local deals and other curated content from Ventura Blvd.
By clicking the subscribe button, I agree to receive occasional updates from Ventura Blvd.