New: Shake Shack LA
Shake Shack is headed for the Valley. Here's a preview.
OK, I did it. The Sauce went over the hill to LA's first Shake Shack (West Hollywood) to see what the fuss is about. The New York-based chain will open another restaurant in Glendale in late 2016, so Shake Shack is indeed Valley news.
As predicted, it's a scene. I arrived at about 11:30 a.m., which I thought was sufficiently early to avoid the lunch line. That would have been true if it had not taken me another 20 minutes to find a place to park. The restaurant has a parking lot, but I'm convinced the cars arrived early on opening day in mid-March and drivers were so excited to find a space they never left.
Still, a visit to Shake Shack is kind of like scoring an appointment for the Rain Room at The Los Angeles County Museum of Art—you go there because it's hard to get in, not in spite of it. In The Sauce's opinion, "because it's there" is a good reason to climb Mount Everest, not so much to devote 45 minutes to picking up a ShackBurger (that's with cheese, lettuce, tomato and special sauce), a Chick'n Shack fried chicken sandwich, a strawberry shake and the lemonade of the day, Strawberry Mint.
Oh, and some crinkle fries. Maybe that makes it all better.
Think Twitter is the fastest place to spread rumors? Try the line at Shake Shack. It's not just a place where there's plenty of time to shoot selfies, but to ask other people who don't know any more than you do about how long it will take. We got apologies from helpful staff about so many "large orders" from people who sent their assistants in to do their dirty work. Our line buzzed about an order for 80 people—a fact that was never proven.
The tension melts away when you walk out clutching your environmentally friendly paper sack of fresh Shake Shack Stuff and a passerby calls out: "Hey, how's the food?" You say it's great, even though you haven't tasted it yet. You've climbed Everest, baby.
Fact is, the food was good—a not-to-sweet shake not dyed the usual frightening fake strawberry pink; a juicy, natural-shaped Angus burger; and crisp fried chicken on chewy potato rolls instead of the inflated air-bread buns that tend to come with cheaper, fast-food fare. The daily lemonade included muddled berries and herbs worthy of a high-end cocktail. Beer and wine are available if you prefer the real thing.
The hungry Sauce Spouse found the sandwiches a bit small for the price—but you gotta love a place that offers a daily frozen custard menu.
8520 Santa Monica Blvd., West Hollywood, 323-488-3010
More Stories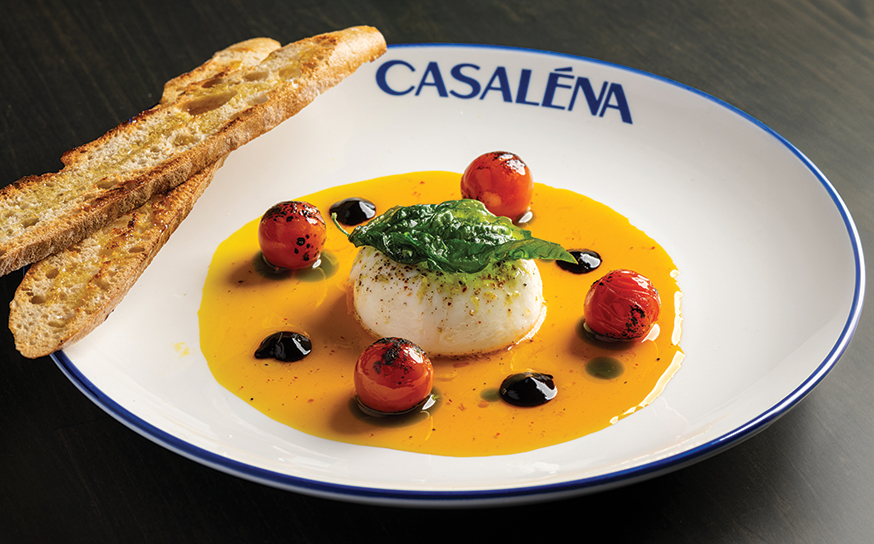 Join the Valley Community
Receive the latest stories, event invitations, local deals and other curated content from Ventura Blvd.
By clicking the subscribe button, I agree to receive occasional updates from Ventura Blvd.