New: Sherman Oaks' Añejo Cantina & Grill
The Sauce tried chef's choices at Ventura Boulevard's newest Mexican dining room.
It's a big place with a big menu. Even though it's somewhat hidden on the second floor of a business plaza at Ventura Boulevard and Willis Avenue, Sherman Oaks' Añejo Cantina & Grill seemed to be doing a brisk, family-oriented business on the Sunday night The Sauce dropped in.
Of course, it's hard to guesstimate the size of the crowd in a venue as large as this one. The new restaurant boasts 11,000 square feet of dining space, including an outdoor patio and a banquet hall. It's the kind of place to invite 300 of your closest friends.
At first, my plus-one and I ordered the kind of stuff we'd usually get at a big Mexican restaurant—my usual margarita-rocks-no salt and combo plates with tacos and enchiladas. Our complacent dining experience ended abruptly, however, when the management team nixed our order and instead brought us a selection of specialties of the house.
First, cocktails. A server swept away my very mediocre margarita and brought out a couple of mixologist Kelly Calabrese's creative concoctions: a smoky Mayan Mule and lovely new drink blending lemon, agave, blanco tequila and dried hibiscus.
Baja Mule
Next: Chef bacon-wrapped jalapenos, light and fluffy fried fish tacos, mole de pollo and a particularly tender and delicious marinated "Añejo-style" carne asada, served plain but available in a variety of dishes. While The Sauce supports freedom of choice, today I'm going to say just go in there and order this exact menu—you'll find tastes big enough to fill 11,000 square feet.
Bacon wrapped jalapenos
14755 Ventura Blvd., Sherman Oaks, 818-380-3180. Tuesdays: salsa and bachata dance lessons. Friday and Saturday evenings: mariachi or flamenco bands.
More Stories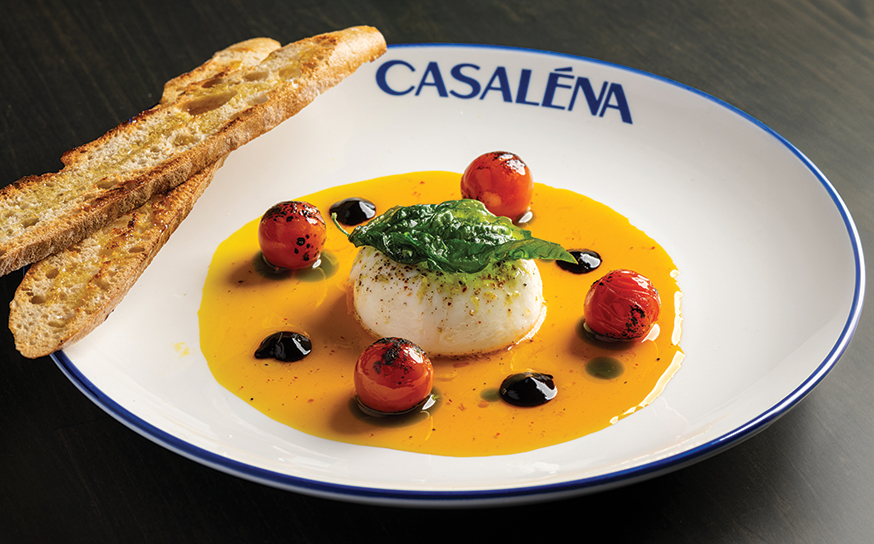 Join the Valley Community
Receive the latest stories, event invitations, local deals and other curated content from Ventura Blvd.
By clicking the subscribe button, I agree to receive occasional updates from Ventura Blvd.