New to the 818: Healthy Eats and Drinks
Steve Factor, a raw food chef and health coach who was voted "Raw Coach of the Year" at the 2013 Raw Living Expo's Best of Raw Awards, just opened RAWkin' […]
Steve Factor, a raw food chef and health coach who was voted "Raw Coach of the Year" at the 2013 Raw Living Expo's Best of Raw Awards, just opened RAWkin' Juice at 4201 West Alameda Drive at the border of Toluca Lake and Burbank. Smoothies, juices and tonics are made from locally farmed organic fruits and veggies with a host of unique ingredients all offered in capped glass bottles. Also on the menu are salads, including creative use of zucchini "noodles," as well as "chocolate" desserts using cacao. 4201 W. Alameda Avenue, Burbank, 818-859-1002
Asian Box, a fast and casual eatery, made its first foray into Southern California on June 2, opening at 116 East Palm Avenue in Burbank (and in downtown LA later this summer). The healthy chain is based on an "Asian street stall" concept where everything is made fresh to order. Asian Box originated in Palo Alto and has locations in Mountain View and San Francisco. Veggies, proteins and sauces are layered in a biodegradable box (not a bowl like most) on top of a base (jasmine or brown rice, Asian vegetable salad, chilled rice noodles). The ingredients are all locally sourced and all-natural with everything made from scratch, including their sauces and marinades (with vegan, gluten-free and vegetarian options).
The chef behind Asian Box is Grace Nguyen, who was sous chef at the James Beard award-winning Slanted Door, as well as the executive chef at Out the Door—both in San Francisco. On opening day they donated all revenue to the Wounded Warrior Project. asianbox.com
More Stories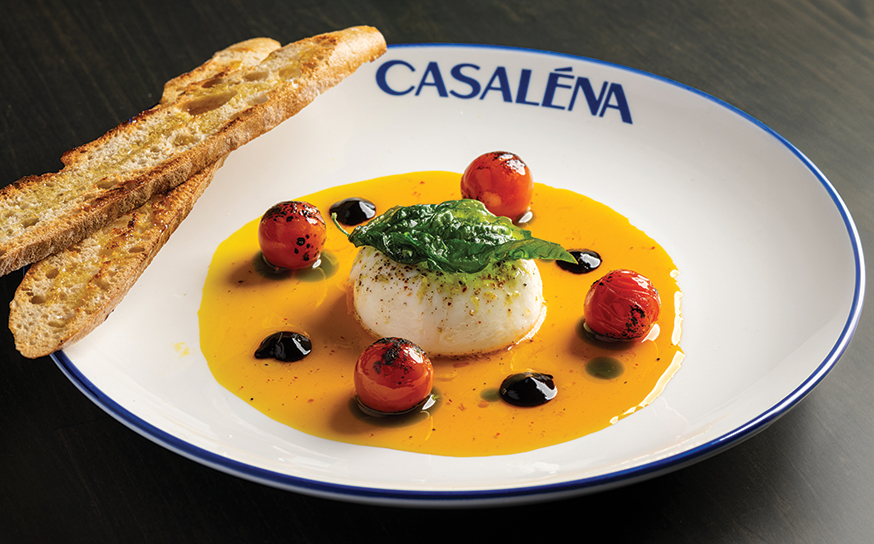 Join the Valley Community
Receive the latest stories, event invitations, local deals and other curated content from Ventura Blvd.
By clicking the subscribe button, I agree to receive occasional updates from Ventura Blvd.